Not content to let Mario(s) race around without some stiff competition, Wario joins the race!
There are three files to pick from. The standard version of Wario, a second version with colorable overalls and shoes (Alt), and one that has both the normal and alternate colors (Plus).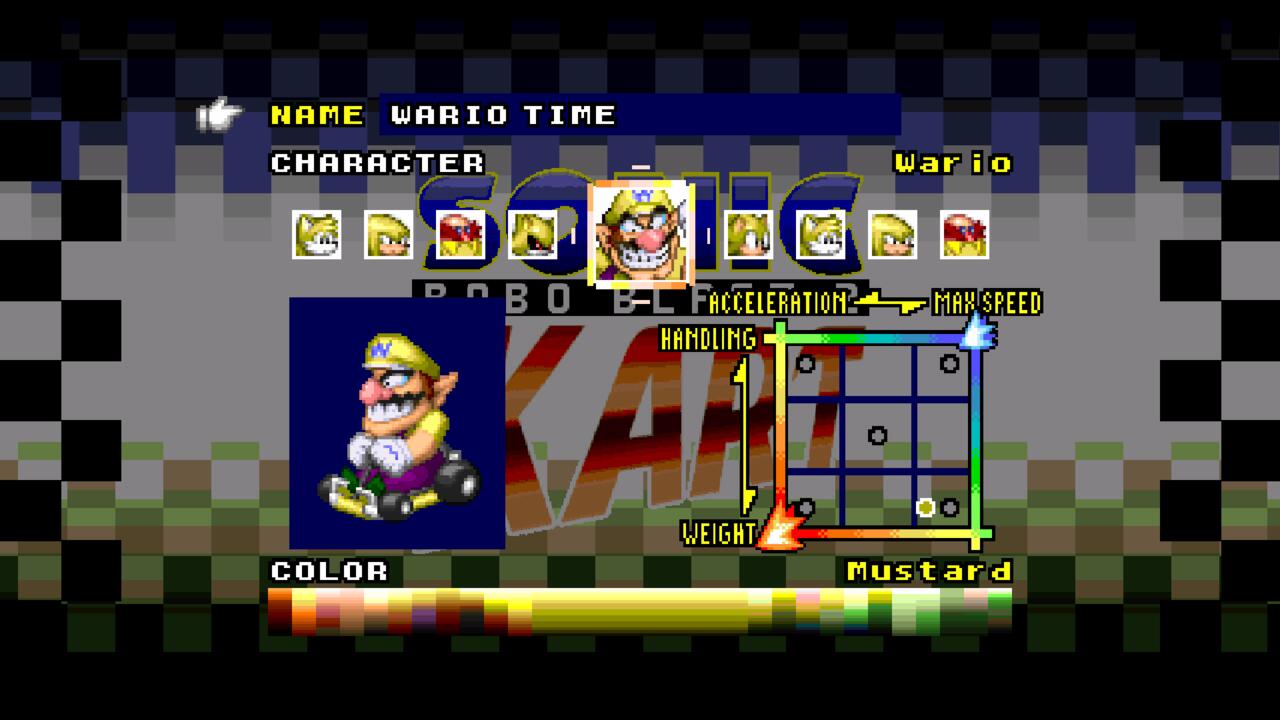 1.1 - Polished up Wario's sprites here and there, gave him proper tilting sprites, and added an alternate version where the overalls and shoes are recolorable.
Check out my other characters if you have the time.
Last edited: