28 Years ago, on April 27th of 1992, Kirby's Dream Land first came out to the public, being the first title on the entire Kirby franchise.
This pack is here to celebrate that!. [size=-2]Yes it was totally always planned that way...[/size]
Introducing
Kirbychars
, the collaboration pack that compiles all the mods made of the Kirby Series yet!.
And with this being released on Kirby's Birthday, we can't pass the opportunity to take this as a celebration of the franchise itself!.
Kirby, Bandana Waddle Dee and King Dedede were just having fun racing, until Zero and two of the Dark Matters decided to challenge them to a race for Dream Land's sake, along with an N-Z, he knew they couldn't beat them alone, so Meta Knight also joined the race, they followed their lord so Blade and Sword are here as well! Oh and Gooey is there too.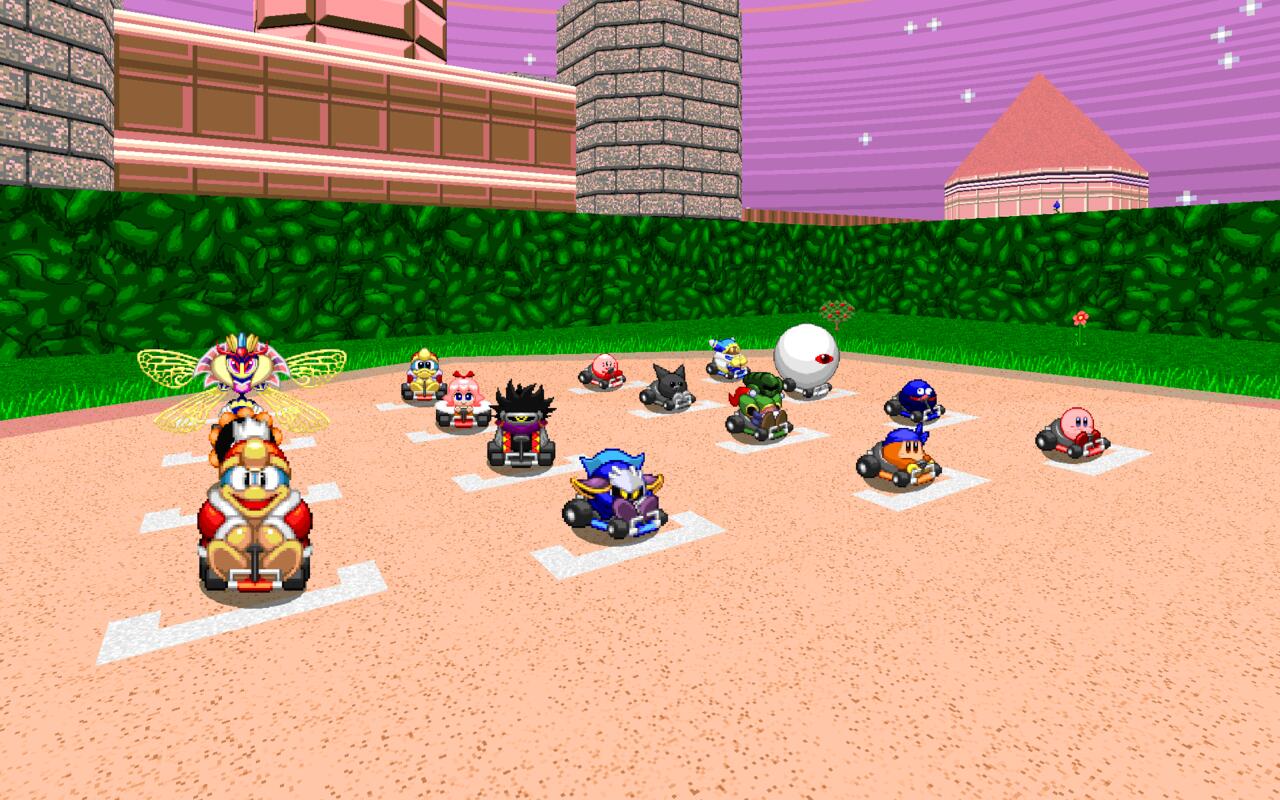 Characters:
-KIRBY-
[Kíbito Áyame]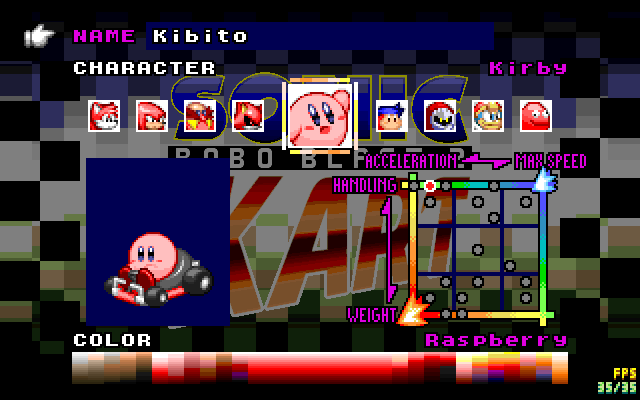 Speed: 2
Weight: 1
The star of the show himself! his stats may not say much, but he packs a punch, as with his little weight he can be extremely maneuverable, making him
the one
to get that first place!.
-BANDANA WADDLE DEE-
[HattyBoyo]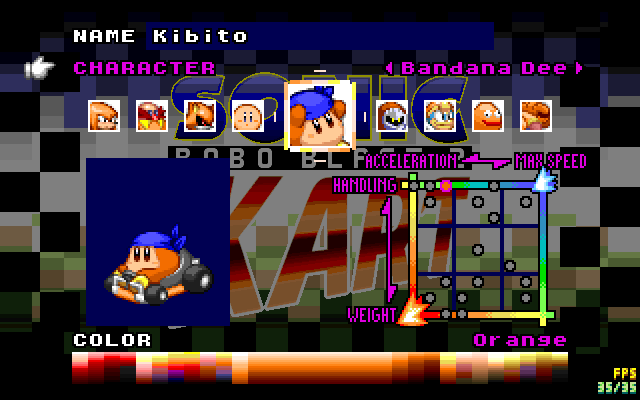 Speed:3
Weight:5
The little Bandana Dee is here to show everyone he's not just a pretty face! he's a bit faster than Kirby, so it'd be easy for him to outrun him! go out and show em' Dee!.
-META KNIGHT-
[Kíbito Áyame]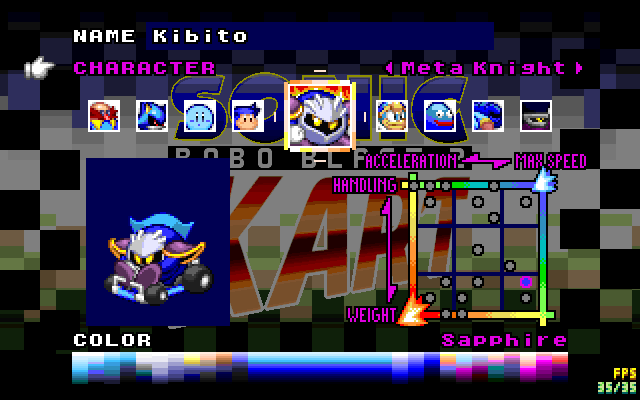 Speed:8
Weight:7
That Mysterious Knight who always appears at the right time! He seems to want to help Kirby, but, is there something else on his plans?, does he secretly want to steal that
sweet victory
from our little puffball?! It'd be easy for him to storm through all the competition with his amazing speed and weight!, whatever you're planning swordsman, it'll all come down to a race!.
-KING DEDEDE-
[Bendy]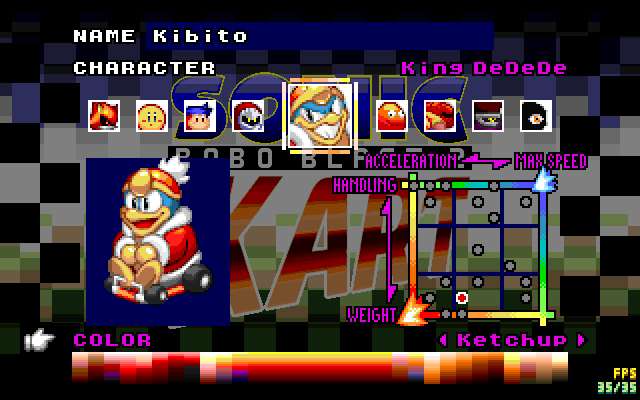 Speed:4
Weight:8
Even the Royalty likes to race! And he's here not only to help Kirby, but to also win that prize and buy a lot of food to tease him! Seems that not everything is forgiven after all, watch out for his weight, as he could definitely be a big stone on the path for the weakest racers!.
-GOOEY-
[Naluigi]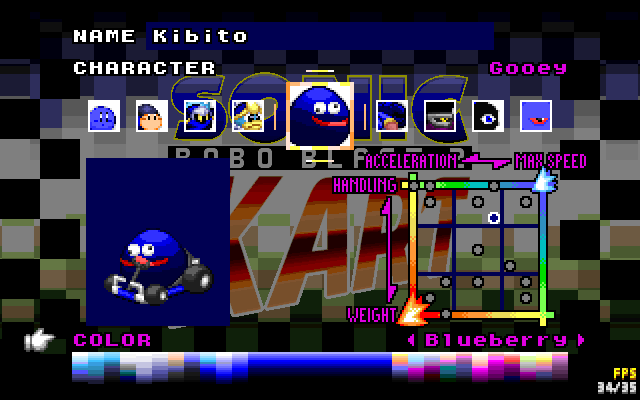 Speed:6
Weight:3
Gooey? He's here? Somehow?! Honestly he doesn't even know how he got caught up in this racing mess, but he's enjoying it so far! he's more on the speedy side, he's really messy when racing, but at least he's having fun, which is what matters in the end! Right?.
-BLADE KNIGHT & SWORD KNIGHT-
[Kíbito Áyame]
Speed:5
Weight:7
Blade Knight and Sword Knight, loyal followers of Sir Meta Knight set out to help their lord to accomplish his goal! whatever that is of course, Sword was supposed to have his own kart but they lost it somehow, so he had to go along Blade, they have a great acceleration, and are pretty fast, so watch out, enemies!.
-DARK MATTER BLADE-
[HattyBoyo and Kíbito]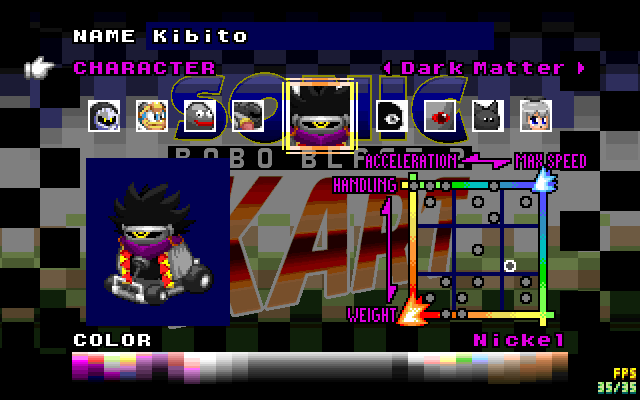 Speed:7
Weight:5
The swordsman form of Dark Matter! which was brought by Zero as a formal Black Orb, but transformed after spotting Meta Knight on the race track! adapting to the situation, it's fast with a balanced weight, there's a challenge for the sword fighters now!.
-REAL DARK MATTER-
HattyBoyo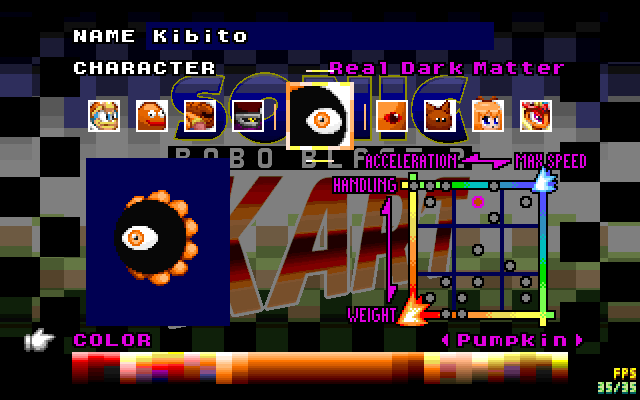 Speed:5
Weight:2
The real form of Dark Matter! sporting that black and orange look as always, nothing good can come out of a being of pure darkness like that! So watch out, as it's really light and can sneak easily between racers! It also didn't fit into a kart so he's flying instead.
-ZERO-
[HattyBoyo]
Speed:3
Weight:9
The Mastermind behind everything?? Zero threatens Dream Land's safety through a race, our heroes must win this or else who knows what might happen! what malicious intentions could that big heavy eye have?, and why does he wanna race?!.
-N-Z-
[HattyBoyo]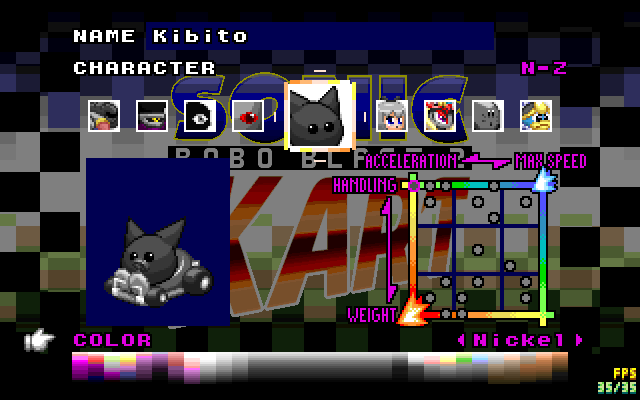 Speed:1
Weight:1
This cute little boy is one of Zero's critters, he was just watching the race and thought of joining, he just saw that two selfish knights had a spare kart so he gently borrowed it! he's the lightest of the group, and the slowest of the group... Hey, he's having fun too!.
-RIBBON-
[Barrels O' Fun]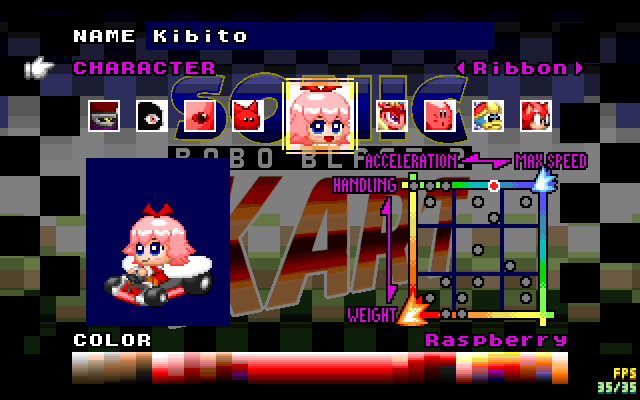 Speed:6
Weight:1
This little lady from the planet Ripple Star comes to help kirby once again! with Zero being here she fears her planet is in danger, so she's ready to race against the toughest enemies and get that victory prize!.
-QUEEN SECTONIA-
[Kíbito Áyame]
Speed: 4
Weight: 9
The Royalty herself has come to the race!! Having her own interests, The humongous Queen Sectonia gets into a kart and is set on taking that sweet sweet victory from the puffball that dared to defy her in the events of Triple Deluxe... Wh-what?! She's
dead?!
What are you talking about here she is!!.
-MAGOLOR-
[Kíbito and Tiniest Turtles]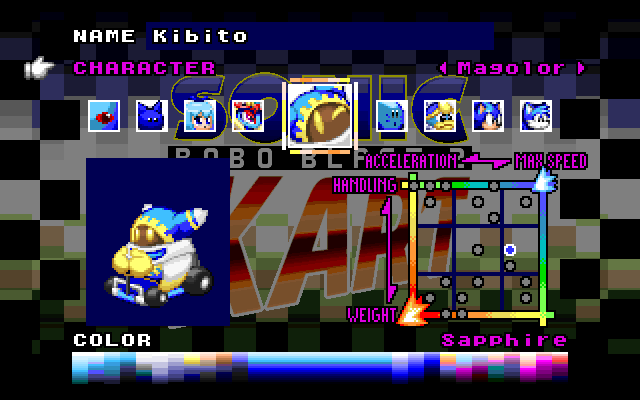 Speed:7
Weight:5
This treacherous little fella wants a revenge! he'll defeat Kirby, Zero and take over the whole universe through being the best at racing!! Yeah buddy tell us how that goes for ya...
-CLASSIC KIRBY-
[Maximus Universal]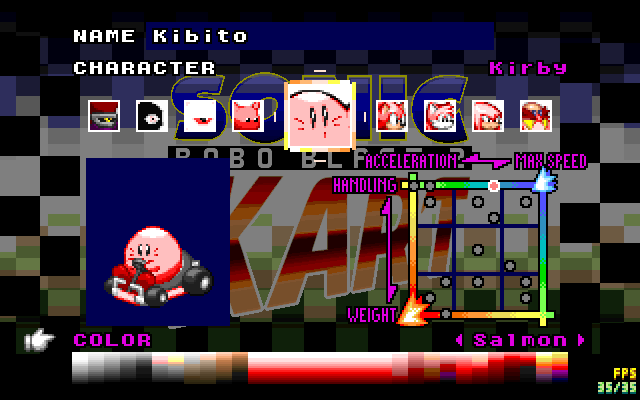 Speed:6
Weight:1
Well if this was a celebration of Kirby we couldn't miss the one who started it all, both in his little Dream Land and in SRB2 Kart, as he was the very first of all these racers to come out, we just couldn't be without him, so he's joining the race too!.
-CLASSIC KING DEDEDE-
[Kíbito Áyame]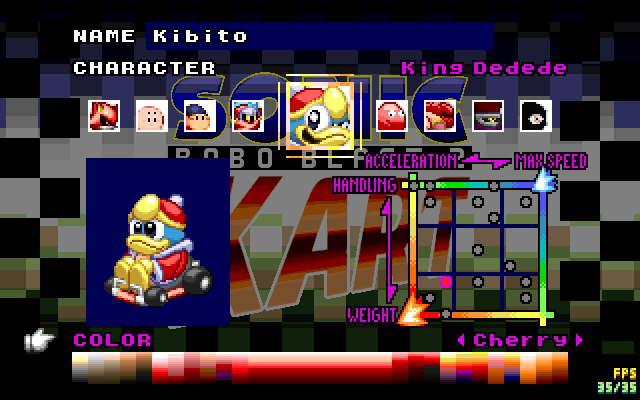 Speed:3
Weight:7
And for the second update which is releasing in Kirby's actual birthday, we got Dedede's classic design from Kirby's Adventure and Kirby's Dream Land!!
[size=-2]what no it's not a rename of the dedede from the v1...[/size] uhhh have fun!!!​
Hope you enjoy them all! And who knows? Maybe more iconic Kirby characters will join the race soon... But don't count on it :P
Changelog:
V1: Initial Release

V2:
-Revamped Kirby, Bandana Dee, Meta Knight, and King Dedede Sprite wise, with the old sprites of Dedede being used as a separate character cause of the design differences.

-Revamped Zero and NZ sprite wise.

-Added Ribbon.

-Added Queen Sectonia.

V2.1

-Fixed graphical erros on Kirby, Meta Knight, King Dedede and Queen Sectonia.

-Fixed Ribbon's sounds and King Dedede's Win quote.

-Queen Sectonia features a new character selection screen graphic.

-Added Magolor.

-Fixed Zero's preferred color being red instead of white.
Supporters / Co-Authors:
Last edited by a moderator: