Current characters in the pack:
Toad
King Bob-omb
Steve
Toad
Toad may not be as quick as he is on his feet, but he can recover from anything you throw at him! He has a speed stat of 4 and a weight stat of 1, meaning he can make those sharp turns with great accuracy.
Voice clips taken from Mario Kart 64. ᵇᵘᵖ
King Bob-omb
King Bob-omb is about as heavy and slow as you'd expect a massive ball of steel and gunpowder to be. He has a speed stat of 2 and a weight stat of 9, so spark it up like any good bomb would!
Voice clips recorded from Super Mario 64. ᵁᴿᴳᴴᵎ
Steve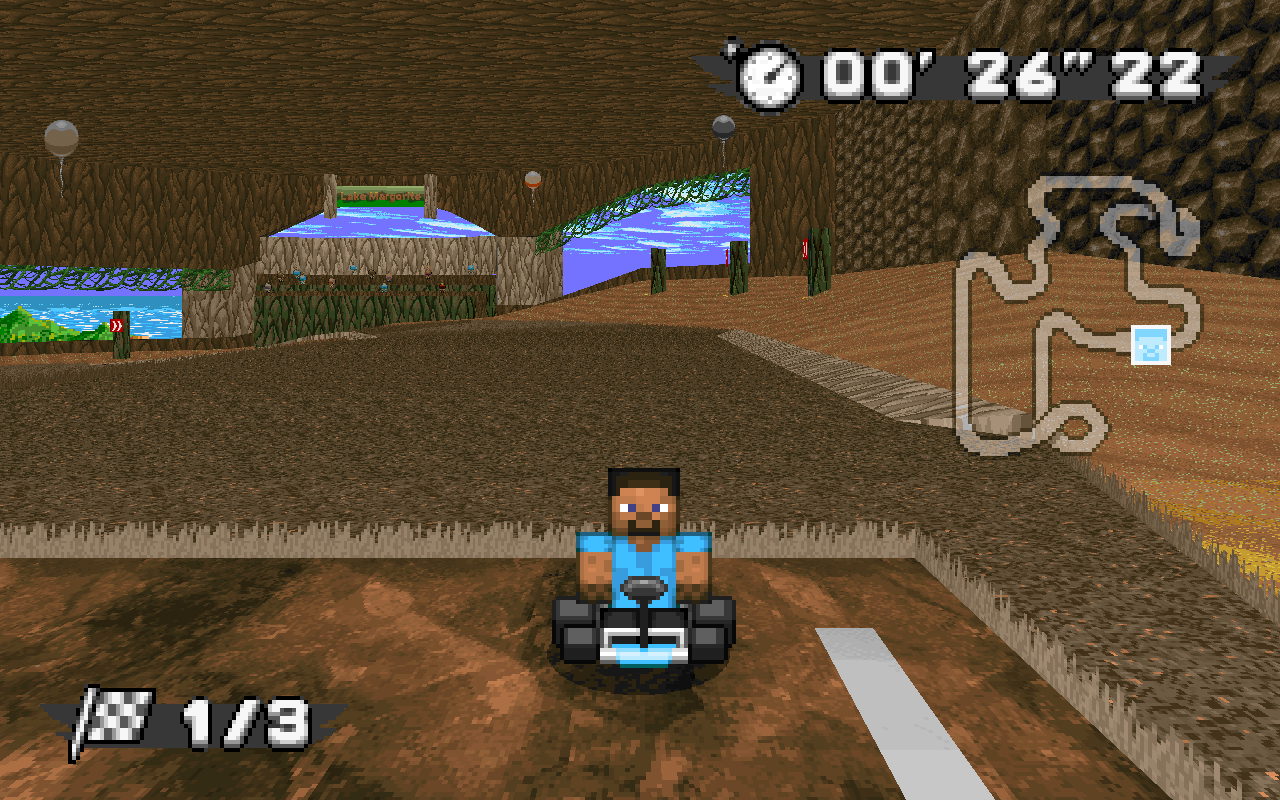 Steve has a slightly below average speed, while all of those blocks and pieces of gear he keeps in his pockets give him enough weight to push some racers around. His speed is 4 and his weight is 7, so he can comfortably cruise around tracks while digging into those hard turns! He even flashes red when taking damage, just like in Minecraft.
Voice clips are sound effects taken from Minecraft. ᴼᵒᶠᵎ
Last edited: