Taking a break from punching things in the face, Tifa goes for a ride in SRB2K!
There are three files to pick from. The standard version of Tifa, a second version with the gloves, boots, and hair tie recolorable (Alt), and one that has both the normal and alternate colors (Plus).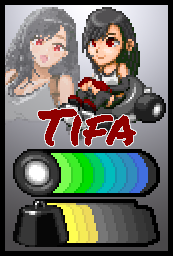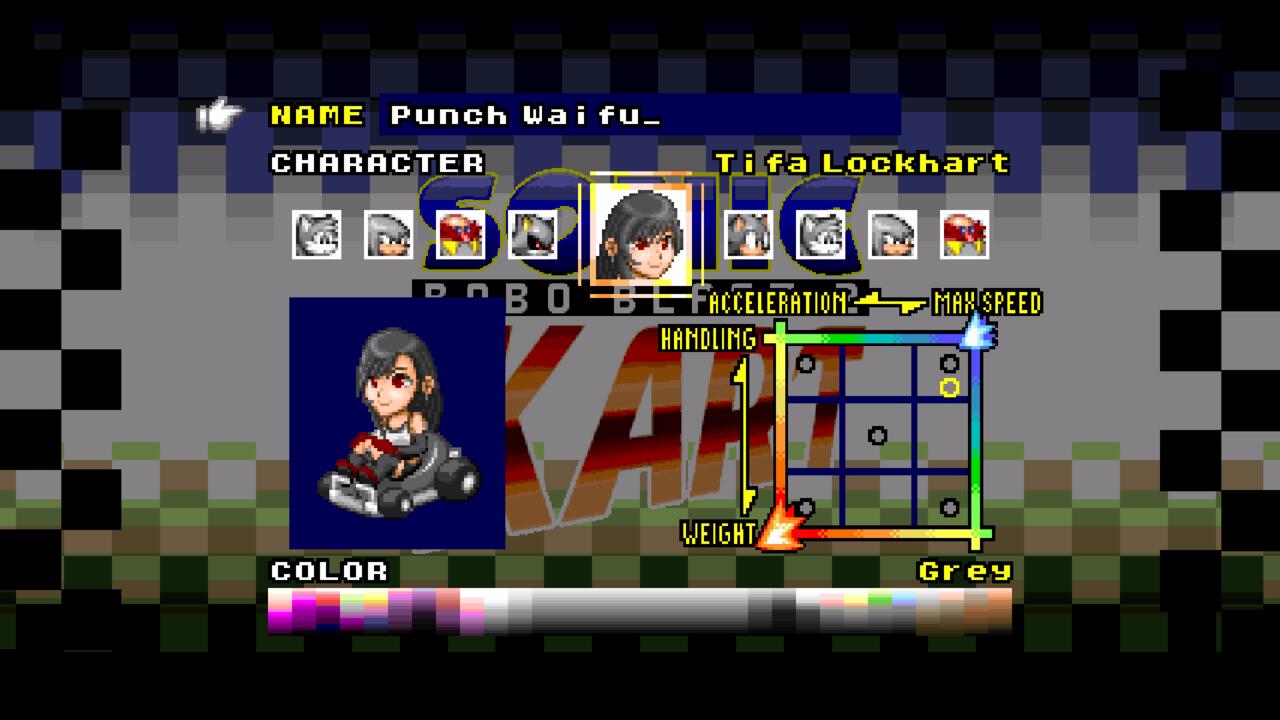 1.2 - Polished up Tifa's sprites here and there, replaced the victory sign sprite with a new one, changed her preferred color to Grey, and added an alternate version where her red articles of clothing are recolorable.

1.1 - Adjusted stats to better suit her stats in the actual Final Fantasy games (fast, dexterous, not too durable).
Check out my other characters if you have the time.
Last edited: