Hybrid Kart Mapper/Porter
In the event I do not log in for a month and cannot be contacted, I give blanket permission for STJr and its appointed staff to coordinate and approve the porting and maintenance of my standard SRB2 releases on the SRB2MB, except where stated otherwise. I reserve the right to ask for those ports to be taken down or replaced if I return. You may not edit my work to create other content (such as Original Characters or Remix Stages) unless specified.
The Stray Banana
and
SonicD
Presents:
Sneakerless Record Attack
For Kart Version 1.3​
Features:
230 Medals to collect - 1 Platnum, 76 Gold, 76 Silver, 76 Bronze and 1 Bonus
Sneakerless medals for all 75 base game maps, INCLUDING the Map HELL and Community maps
No Item Boxes during Record Attack - so that you don't get any Sneakers
Challenging Map HELL Silver and Gold medals
One of the few allowed mods for The Stray Banana's Sneakerless Time Attack leaderboards
Sneakerless RA HUD: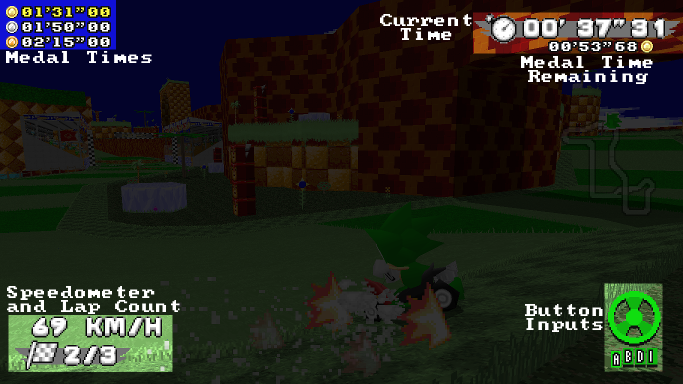 Thanks to DanielDapple for helping sort out the Silver and Gold times, and LunarRay for the Bronze times
Changelog:
v1.3 r1 - Fixed a typo in Misty Maze's time.
v1.3 r2 - Fixed a mistake in Sub-Zero Peak's time and adapted the bonus medal times

Supporters / Co-Authors:
Last edited by a moderator: