Introducing my OC:
Pyrkagia The Hedgehog A hedgehog lost in time and space, created by Mother Nature to help out Sonic...
Pyrkagia
can easily beat most levels, and specializes in fire magic.
ACTIVE ABILITY:
Drill Dash Yes, Pyrkagia carries over some NiGHTS stuff. Double jump to fly up in the air performing a pirouette. You can still stomp down enemies, and you gain some bonus height!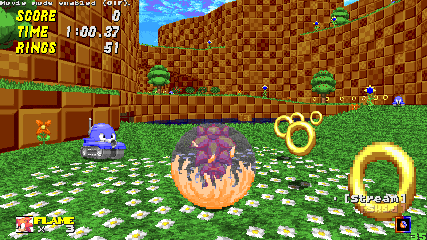 It's also buffed with shields based on fire. Some say water protecting shields even allow you to do it underwater...
PASSIVE ABILITY:
Mach Speed Acquire Speed Shoes to blast away at even crazier speeds than Sonic can run at! You're pretty uncontrollable though.
A quick tip:
Pyrkagia, due to his nature, is invincible to almost anything that consists of entirely lava and fire... ...although he is extremely weak to water. Because of this, it's impossible to get to the end of the Azure Temple...
SUPER FORM
Yes, he does have a super form.
For one, it buffs his speed and Jump
/Drill Dash
height. As usual.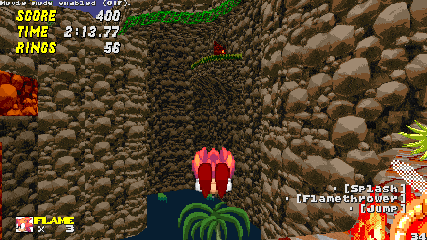 For two... He becomes invincible to drowning! Thank god I never have to hear [Thinking about air] again...
Note that this is not the final iteration.
Some concepts MAY change, and the sprites aren't even done yet.
Otherwise, yeah, this is a preview of my first
actual
character.
Post automatically merged:
ONCE AGAIN
, this is not an attempt at avoiding the release system. The mod is not done at all, even though the abilites do look like it is done already.
Last edited: