Finally, Peach Gardens has a Peach to go with it! The princess of the Mushroom Kingdom casts aside the role of damsel in distress to burn rubber on the racetrack. Like in the most recent Mario Kart games, she's a middleweight character who leans towards acceleration.
Sprites were drawn by Strife (me). Voice clips are from Super Smash Bros Brawl. I'm quite happy with how she turned out and I hope you enjoy racing as her!
You may also want to consider grabbing
Virt's Daisy
to go with her!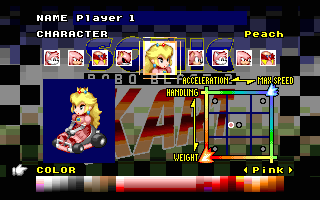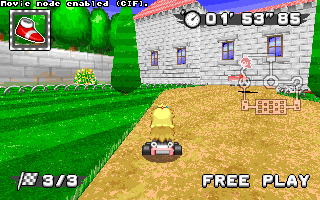 Last edited: