Even before Lythero started streaming this game, I've always wanted to make this character become a reality. Now you can make other players get BODIED with your very own playable Lythero!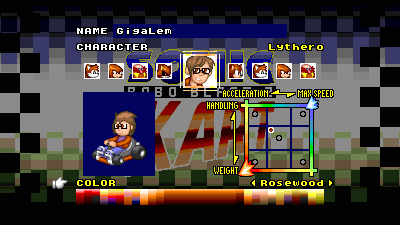 Speed:4 Weight:4
All the Voice Clips are from Lythero's Mario Kartastrophe Series
And no the sign post ain't flipping you off, That's his index finger. The pose is modeled after visual animation from Kartastophe 7
Seen Here
Special Thanks to Plom510 for Help with the assembling and sprites.