Isabelle turns a new leaf and takes her karting skills to SRB2 Kart!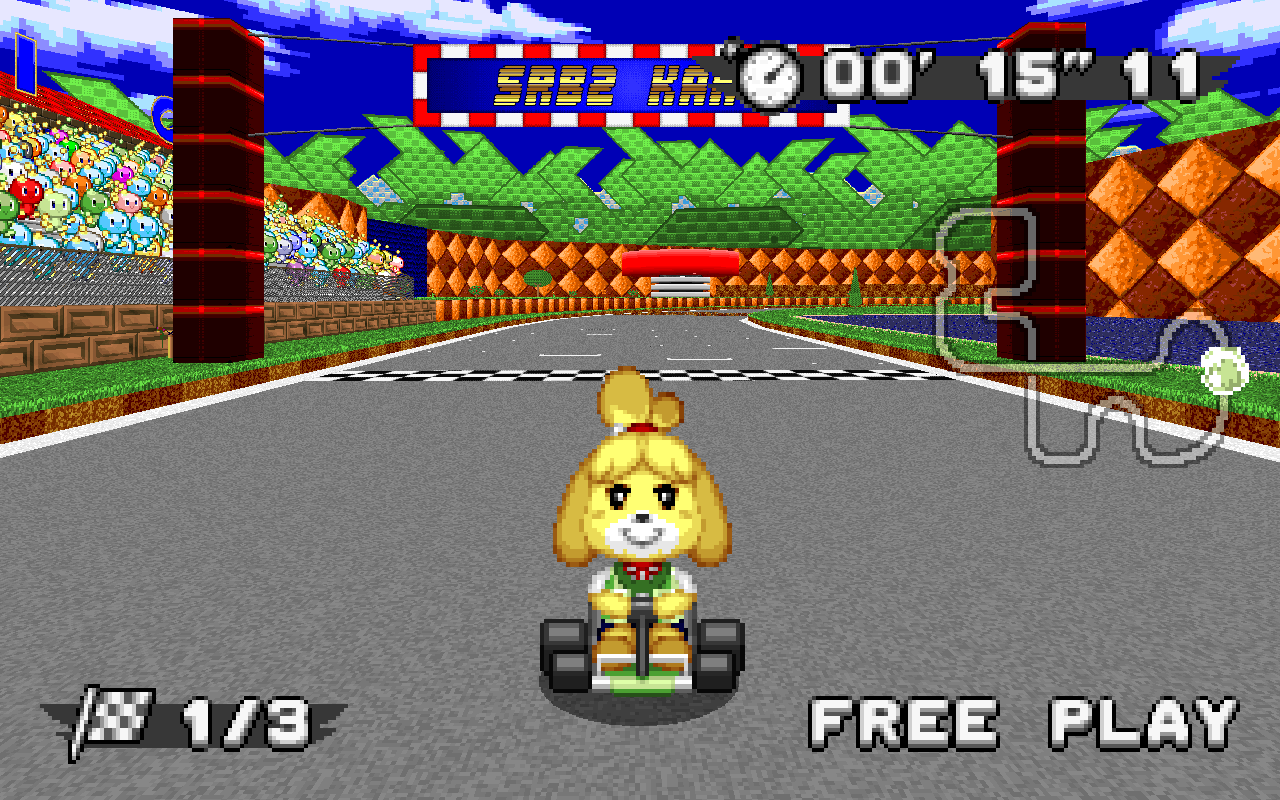 Isabelle is probably one of the rare instances where all of her sprites are unique for each frame. You can thank the ponytail, bells, and vest pattern for this, but I feel this attention to detail is neccessary. I'm not one to perform minimum effort. It did take longer than my last two characters, however, but I feel this was all worth it in the end.
Stats
Speed:
2
Weight:
3
Changelog:
v2.0
-Isabelle's head has been downscaled in general as I felt her head was a bit too big compared to other characters.
-The tires now turn on the kart from the back angle.
-Wanted graphic has been updated.
-Mini Map graphic has been updated to include her hair. I don't think this would be an intrusive addition.


v1.0 (This version will still be available for those who prefer the larger head.)
-Initial Public Release.
Isabelle sprites were all made by me. All her voice clips originate from Mario Kart 8.
Last edited: