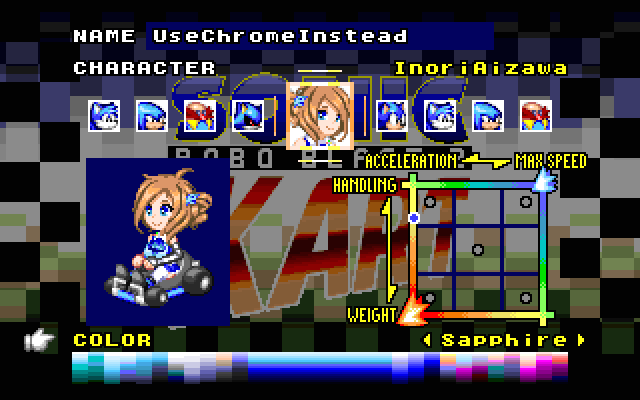 Did you know that Internet Explorer has an official mascot of sorts? Back in 2013,
a studio in Singapore designed a character for Microsoft
which was later featured in a short animation for Anime Festival Asia (not to be confused with
a different fan-made personification
of the web browser).
Much like the browser she's based on, Inori Aizawa is slower than all of her competitors, but not to the extent that she's completely useless if you decide that you want to use her.
Voice clips are from Chantelise.
Changelog:
v2
- Touched up the drifting frames so she looks in the direction she's drifting.

v1
- Initial release
Last edited: