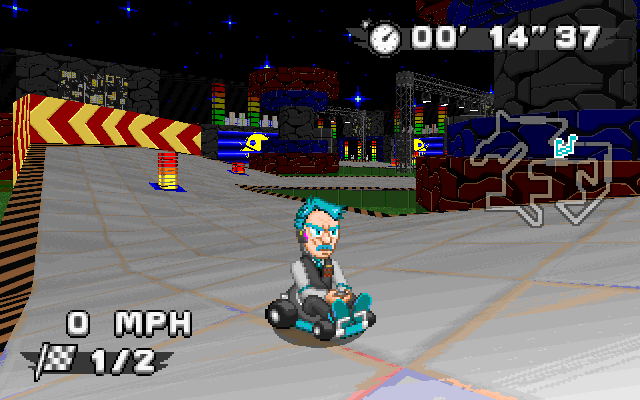 Out of the depths of some alternate, warped universe... Hatsune Miku's long-lost (and kind of twisted) father, Hatsune Mike, has returned!
For anyone wondering, Hatsune Mike is not a real Vocaloid- he was created for the PC game Yo! Noid II and in part serves as a companion character to my previously-made
Noid racer
from several months ago.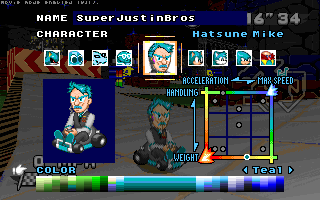 His stats are 6 speed and 9 weight.