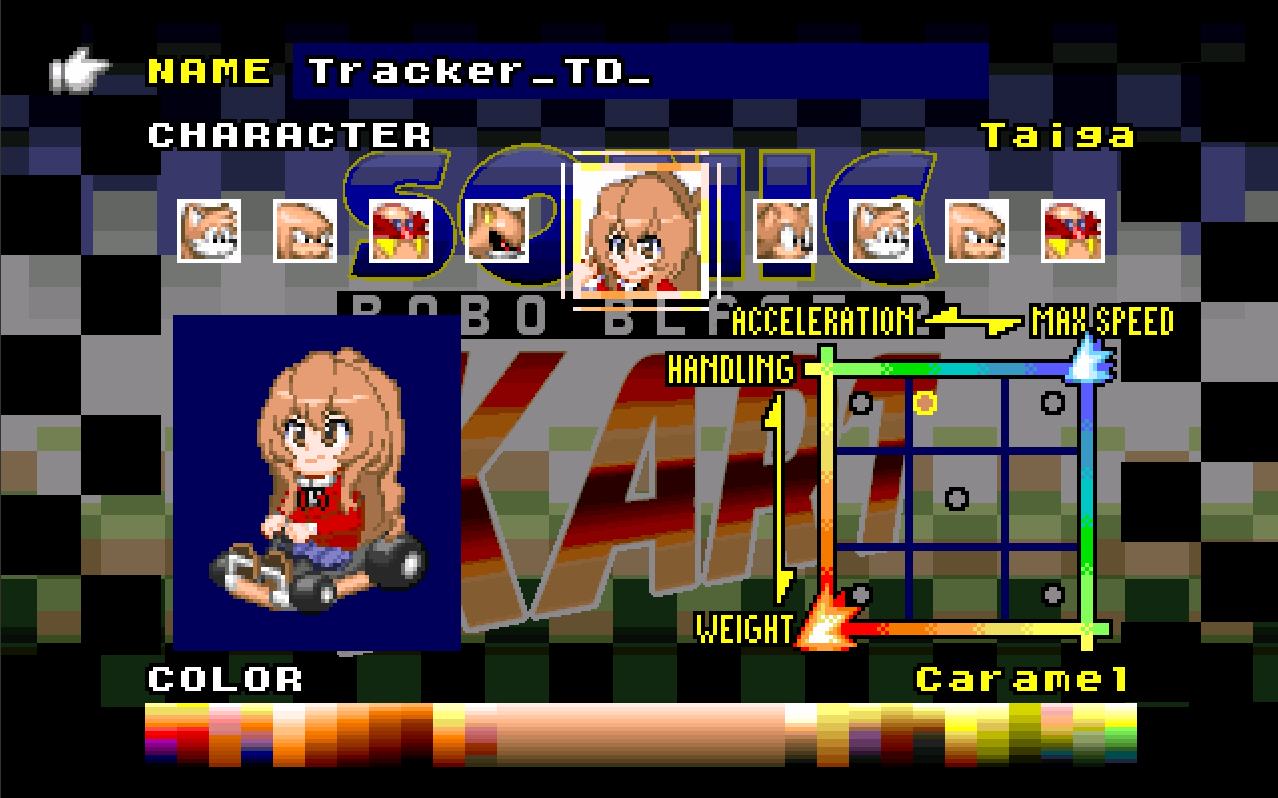 Taiga Aisaka from Toradora joins the race!
While Ryuuji wasn't looking, Taiga's snuck off to the racetrack. Almost certainly with
murderous intent!
Taiga's appearance here is a combination of her anime design and her look in French Bread's Dengeki Bunko Fighting Climax Ignition - her voice clips also come from the latter.
With special thanks to
-
Tiniest Turtles
and
Kibito
for sprite feedback
-
Dimpsuu
for the minimap icon
UPDATES
V2
- Taiga's skirt and tights had their colours swapped - they're now the right colours.
V1
- Initial Release