What permissions do you give others to modify and/or maintain your submission?

Modify: YES - Maintain: YES - I give permission for my entire submission to be modified by others or used in their own work. I give permission for my entire submission to be maintained by others as well.
I made sure my file(s) follow the Submissions Guidelines

Yes
I named my file(s) correctly (see Filename Conventions)

Yes
Ever the one willing to prove his worth, at least when there's chocobars on the line, Jibanyan rolls in to win!
Jibanyan Stats:
Speed 4, Weight 3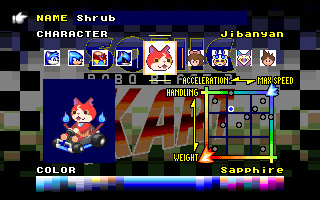 Next up is everyone's favorite bumpkin Komasan! This may not be the place he was expecting to end up when riding his vacuum friend, but he is certain to give his all!
Komasan Stats:
Speed 3, Weight 5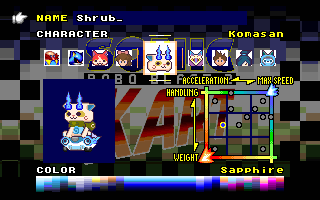 Not lookin' to be left out of the scene, Usapyon comes through to show how a 'Merican Yo-kai handles things!
Usapyon Stats:
Speed 8, Weight 4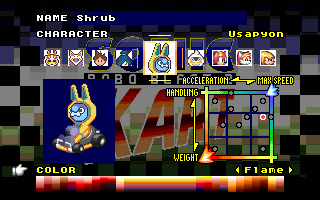 Here to show he is more than a Nonuttin, Whisper rides in! Hopefully he can make do without his trusty
Yo-kai Pad to win.
Whisper Stats:
Speed 4, Weight 1
With all these low rank yo-kai riding around, Kyubi and Venoct decide to show off their power as S-rank yo-kai on the track!
Kyubi Stats:
Speed 7, Weight 3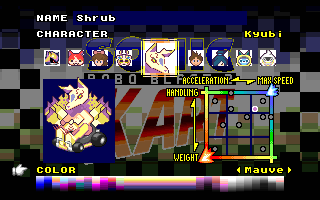 Venoct Stats:
Speed 9, Weight 4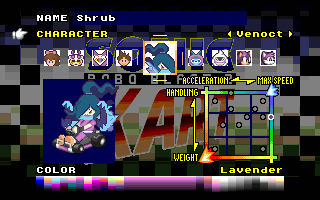 Last of the bunch, but certainly not least, are the Yo-kai Watch wearers themselves Nate and Katie!
Nate Stats:
Speed 5, Weight 5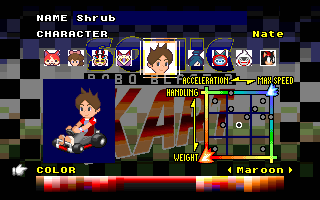 Katie Stats:
Speed 6, Weight 4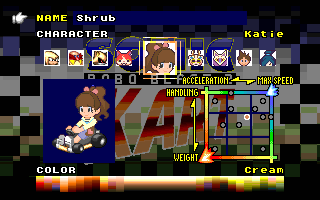 All the sound files for this were ripped from Yo-kai Watch 3 or pulled from the English Dub of the anime with the exception of one line for Kyubi and..... all the lines for Venoct since he didn't have much to work with from the anime or games. Since his voice actor was Johnny Yong Bosch, Venoct's voice lines are Zero's from Marvel Vs Capcom 3 as they share the same voice actor and sound similar enough.
Spritework was done by the talented criophoenix on Fiverr. I commissioned these sprites and have permission on their behalf to do as I please with them so I wish to share them here.
I did the goal post sprites so if you're wondering why some look a little crude there's why. I took official art and frames from the anime to make them and tried cleaning them up.
Edit: All YW characters are now individual pk3 files in the zip along with the other characters so you can now pick and choose.​