I give permission for this addon to be reused, modified, or ported by anyone

No
I understand my submission will be rejected if it does not follow forum rules, Submissions guidelines, and/or file name conventions

Yes
Introducing Raph's Character Pack!
Just your average Kart Character pack containing OCs of mine along with OCs from my friends.
Characters
Split into 2 categories:
Personal Characters
Characters owned and designed by me.
Raph the Bird
Creator Avatar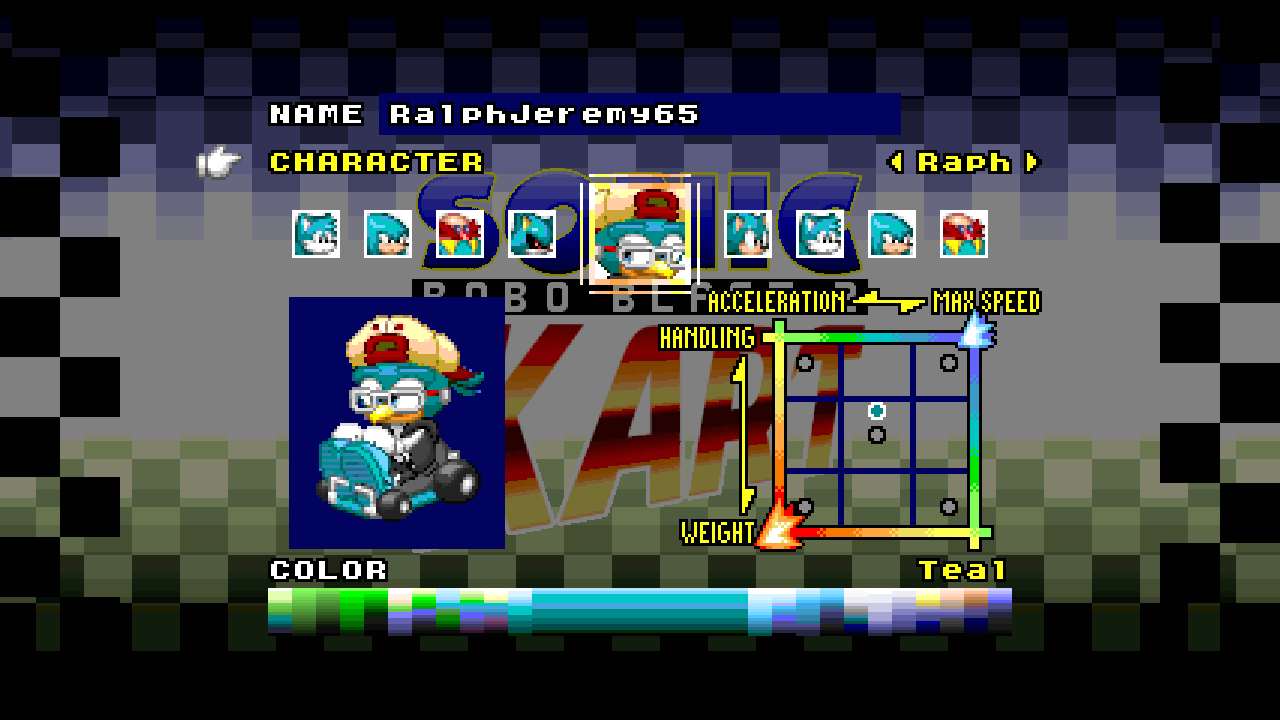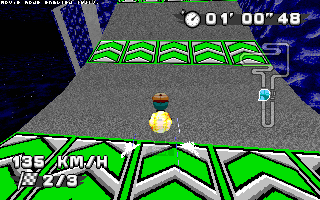 Just a self-insert of myself created in Sonic Forces' Avatar creator. Not really much to ride about.
Stats is Speed: 5, Weight: 4.
Gemma the Tarsier-Cat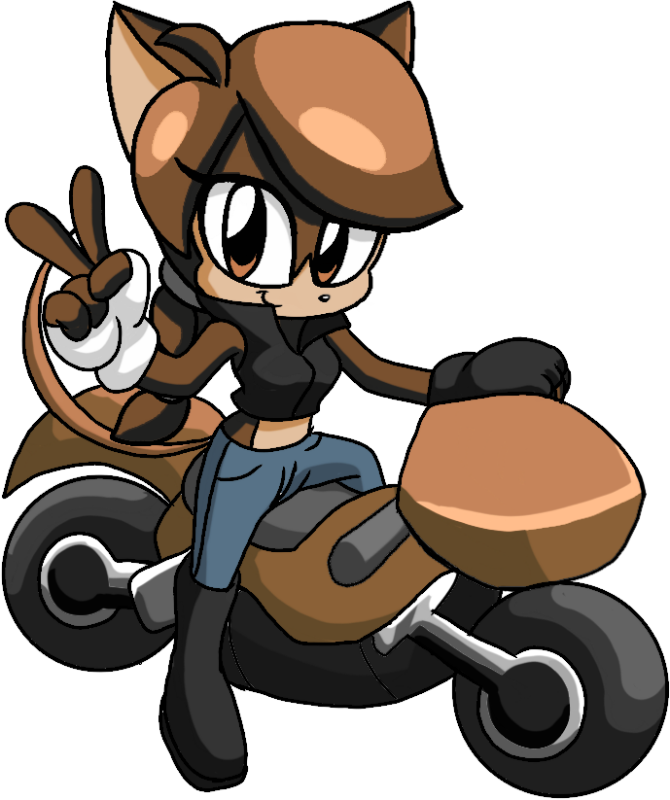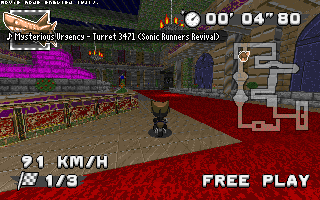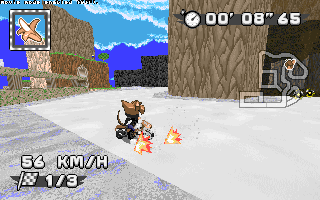 A young Tarsier+Cat hybrid with earth powers. She takes her late father's bike, The Rocker, to race.
Stats is Speed: 6 and Weight: 7. Her bike's quite heavy.
Voice clips are from Ellie from The Last of Us and Teen Gwen from the Ben 10 sequels (Alien Force to Omniverse), as they both share the same VA (Ashley Johnson) and voice direction. (they even share the same VA as Terra from Teen Titans, too!)
Zella the Cobra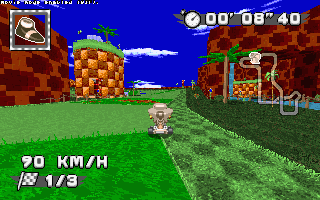 One of Gemma's friends. May look edgy at first, but deep down, She doesn't mind being with anyone as long as you're nice to her. She has trust issues.
Stats is Speed: 5 and Weight: 7.
Voice clips are from Feli from Puyo Puyo Tetris.
Outsource Characters
These are characters owned by the friends I made in the community.
Flame the Dragon
by Logan8r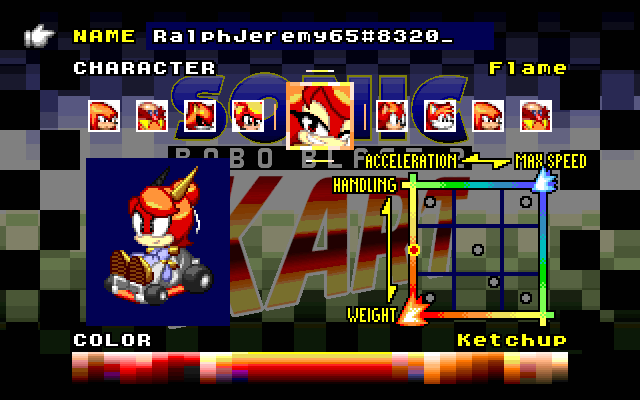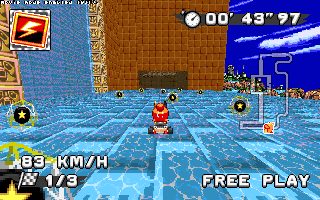 A young (and rather sassy) champion with fire elemental powers.
Stats is Speed: 1 and Weight: 5.
Voice clips are from Akali from League of Legends.
Willo the Ghost Cat
by Starlight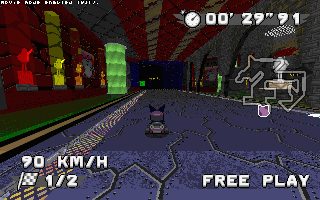 A ghostly child who can shapeshift himself into when he was alive to blend in.
Stats is Speed: 5 and Weight: 2.
Voice clips are from Killua from Hunter X Hunter.
Gale the Snow Leopard
by Frostiikin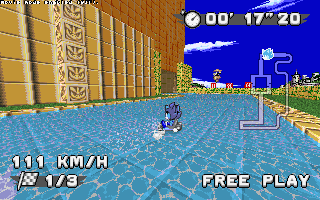 An outcast born with wind powers.
Stats is Speed: 8 and Weight: 4.
Voice clips are from Lilac from Freedom Planet.
totally not a secret category, pls dont open
Tried to warn you, pal.
Gemoodle (April Fools Day 2021)
Originally an exclusive for Original Server, DO NOT STEAL's April Fools 2021 event (for about 2 hours lol), Gemoodle makes it into the MB! Inspired by lightdasher's placeholder sprites for development of his character mods, err... enjoy this crappy low effort version of gemma or something, idk.
Stats is Speed: 7 and Weight: 8.
Voice is samey as the regular Gemma, was originally gonna give her some meme sounds but i got too lazy for that lol
Changelog
Release 2
- Added Zella.
- Added Willo.
- Added Gale.
Release 1
- Raph and Gemma have been bundled into a pack. No changes were made to any of these characters.
- Added Flame.
- Credits -
Project Lead, Voice of Raph
RalphJeremy65
Outsource Characters
Flame the Dragon by
Logan8r
Willo the Ghost Cat by
Starlight
Gale the Snow Leopard by
Frostiikin
Additional Assistance, Resources and Ideas
Gemma the Tarsier-Cat
PencilVoid (Stats Suggestion)
minenice (Base Bike Templates)
Flame the Dragon
war-dog (Voice Suggestion)
DirkTheHusky (Stats Idea)
Voice Sources
Gemma
Ellie from The Last of Us, Gwen from Ben 10 UAF/Omniverse (Ashley Johnson)
Zella
Feli from Puyo Puyo Tetris (Erin Fitzgerald)
Flame
Akali from League of Legends (Laura Bailey)
Willo
Killua from HunterXHunter (Cristina Vee)
Gale
Sash Lilac from Freedom Planet (Dawn M. Bennett)
​