Well... this took some encouragement for me to finally get this started.
Welcome to how to portforward with mac!
Starring a Pepple that hosts A'Dillaz Gamez!
Before we start do note
THIS WILL NOT WORK ON WINDOWS, IF YOU DO
USE THIS GUIDE INSTEAD!
Please also note this may not work with older Mac OS. Let's get started shall we?
1.
Go to this GitHub and install portmap
2. Once installed open it
(You will get 1 of 2 or both responses you will get "This was downloaded from the internet, are you sure you want to install this?" or "This is not from a trusted developer". Note that this is 100% safe and will do nothing to your laptop/computer. If you get "This is not from a trusted developer" you will have to right click and select open)
3. A small tab will open, press the plus button in the bottom left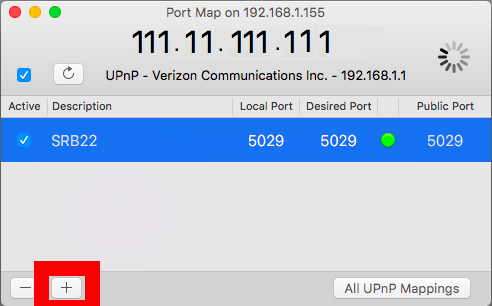 4. There are 3 things to do here. A) In local port, put in 5029 (This will auto do the same in "Desired Public Port"). B) In Protocol, check UDP and uncheck TCP. C) Name your description SRB22
If you don't understand, I took a screenshot: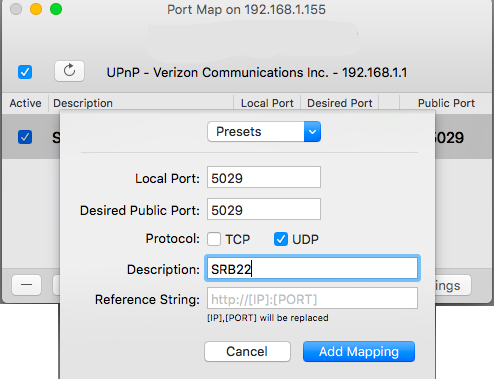 Click Add Mapping and then your set.
Hopefully you know the rest of how to start hosting. (Going to multiplayer and select internet/lan on host, click the things you want to host and press start)
Also, this is where your IP is. As you know this is needed for someone to join privately:

And some extra evidence that this actually works: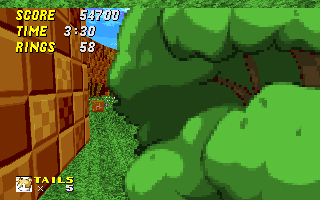 *A'Dilla has joined the game (player 0)
Speeding off to level...
Map is now "MAP01: Greenflower Zone 1"
Movie mode enabled (GIF).
*Ohthatguy has joined the game (player 1)
Viewpoint: Ohthatguy
Animated gif closed; wrote 314 frames
Movie mode disabled.
<Ohthatguy> sorry for being late lol
<~A'Dilla> Thats okay
$promote 1
Ohthatguy has completed the level.
Also thank you Ohthatguy (Discord Ohthatguy#1998) for joining! If it wasn't for you, this would have taken awhile digging through logs because I barely host.
Thank you for reading this guide! I hope you have fun hosting!