What permissions do you give others to modify and/or maintain your submission?

Modify: NO - Maintain: IN MY ABSENCE - No, others may not modify my submission or use it in their own work without getting my permission. However, if I can no longer be contacted, I give permission for my entire submission to be maintained by others.
I made sure my file(s) follow the Submissions Guidelines

Yes
Introducing my still-developing character pack for Sonic Robo Blast 2 Kart!​
I like to think I've played and enjoyed a wide range of video games throughout my life, many of which sadly yet to be represented in this chaotic clusterfrack of a kart racer, so I've taken the responsibility to fill in those blanks myself!
Ori
(Ori and the Blind Forest/Will of the Wisps)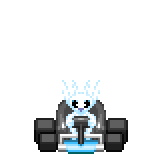 This small spirit from the forest of Nibel is no stranger to peril and chaos, having fought monsters several times his size! Surely a simple kart race would be no different?
Speed:
7
Weight:
1​
---
Elfilin
(Kirby and the Forgotten Land)
A dubious, little creature getting up to mischief? No, this small, compassionate fellow is just eager to join his new friend, Kirby, in some kart-racing fun!
Speed:
4
Weight:
1​
---
The Ninja
(N)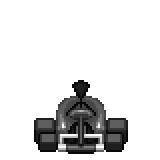 With godlike agility and a self-endangering lust for gold, this light and fast ninja from the classic Flash game, N, is ready to do whatever it takes to win that trophy!
Speed:
8
Weight:
1​
---
Ben "Yahtzee" Croshaw
(Zero Punctuation)
Warning - This character's voice lines contain strong language.
I'm sure this foul-mouthed Brit has a few strongly-worded euphemisms and vulgar gags with which to describe this race...
Speed:
5
Weight:
3​
That's right! 3D models are included for Elfilin and The Ninja, with more to be added for current and future characters. A readme.txt is also included containing installation instructions.​
All characters are available either packed within one .pk3, or as individual .pk3's within a .zip file.
All sprites and models were made by me, the former using the kart template included in
fickleheart
's
Kartmaker
, though the vibration and flatten affects were manually applied myself.​