I give permission for this addon to be reused, modified, or ported by anyone

No
I understand my submission will be rejected if it does not follow forum rules, Submissions guidelines, and/or file name conventions

Yes
The Funky Character Pack is comprised of commissions I've gotten of
my characters
from various artists.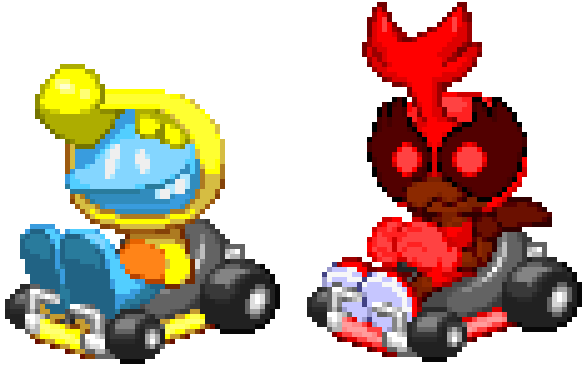 With permission from the artists, I'm putting these up for easy download!
The pack includes All-In-One and separate P3K files
(Y'know, just in case you don't any
gross
blue guys in your game)
Credits for each character will be included in the spoiler below, along with stats.
(Each character got
fully original voice clips
, too!)
Hope you enjoy them!
(And perhaps there'll be more in the future...)​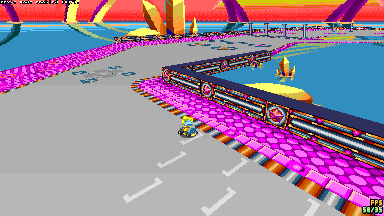 DEE N. BEE - Speed 7 | Weight 2 | Pref. Color: Yellow
Sprites by Mia_uRi, Voice by Fel(*)
An alien from Planet Lakalimb, where all aliens lack a limb or two, Dee joins the race... somehow?!
With a modified kart, this upbeat Lakalimbeon is able to steer with only the pedals. This, however, makes it
quite
easy to land offroad. For Dee, however? He can't tell a difference.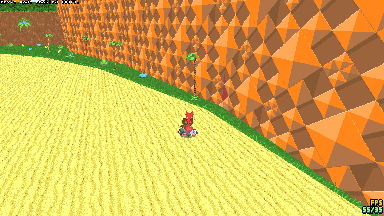 EL KAIJU - Speed 4 | Weight 7 | Pref. Color: Raspberry
Sprites by
EveyHedgehog
,
Voice by
Corey Levier
El Kaiju has entered the Ring! (... Or, I guess, Racetrack in this case.)
This rambunctious luchador enjoys putting on a show as much he enjoys winning! Bringing in the competitive edge from his various pay-per-view matches, he won't let anyone push
him
around
.
After all, he's fighting for the little guys!
Note: This character uses a Spanish swear when passing other players
*Due to the voice actor dealing with mostly NSFW, it was agreed upon to not link their account.
You're welcome to host the characters on your own server! The only thing I'll ask is if you avoid modifying the characters in any way possible. While the designs are my own creation, it's also disrespectful to the people that I worked with to make this possible.

This includes repackaging as well. Having everything in one spot helps with crediting each person individually and possibly give them more commission/job opportunities in the future.