I give permission for this addon to be reused, modified, or ported by anyone

Yes
I understand my submission will be rejected if it does not follow forum rules, Submissions guidelines, and/or file name conventions

Yes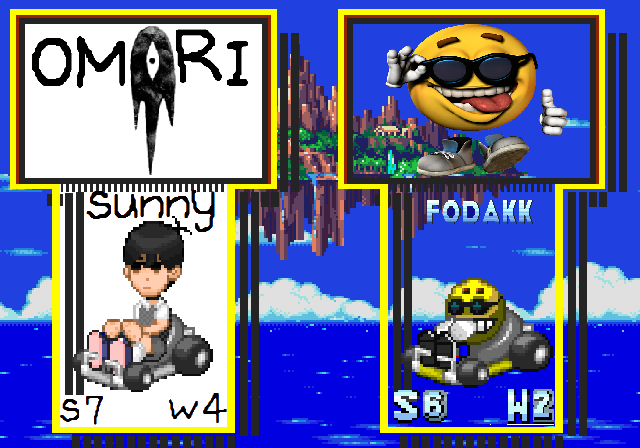 Hi, here are 2 Characters for the community
Hope you like it.
this post will not be focused on just 1 character anymore, now we will have more random characters for the community, my name is Elliot, and I hope you like the change.
Fodakk The Emoji


Charismatic Emoji, beware he has style in the race guys
-Speed : 6
-Weight : 2
-Voices : Felipe voice from, Text To Speech. Omori's Protagonist, Sunny!

I wonder if he's still dreaming.
-Speed : 7
-Weight : 4
-Voices : Omori Effects sounds That's all for now thanks for read up to here!
And special thanks for Honestyi
oh?... who will be?