I give permission for this addon to be reused, modified, or ported by anyone

Yes
I understand my submission will be rejected if it does not follow forum rules, Submissions guidelines, and/or file name conventions

Yes
Hello! This is my first release ever, and I'm really proud of these models!
As of now, the models included with this release are Sonic, Tails, AltSonic, Modern Sonic, Modern Amy, and Shadow and they all have Xmomentum support. Also, Shadow is an md2 because I forgot to check if I could export to md3 before animating like a dumbass.
While the screenshot shows Modern Amy in-game, she isn't included with the pack, as her animations aren't done yet, and Tails' animations, while finished, still need some work. He's more of a playable demo as of now.
Make sure to turn off ambient lighting and set frame interpolation to sometimes for the best experience! I hope you like my models!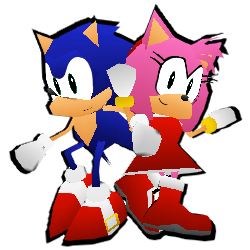 1.1 Update:
-Added Modern Sonic
-Added Tails
-Improved Shadow's skating animation

1.15 Update:
-Completely remade all of Sonic's animations as well as Altsonic's from the ground up
-Minor improvement to Modern Sonic
-Included archives section

-1.2 Update:
-Added Modern Amy for Rascally Rosy's Modern Amy mod, expect an update when the mod gets updated
-Minor fix to Sonic