It's the Hornet from Daytona USA, but way smaller!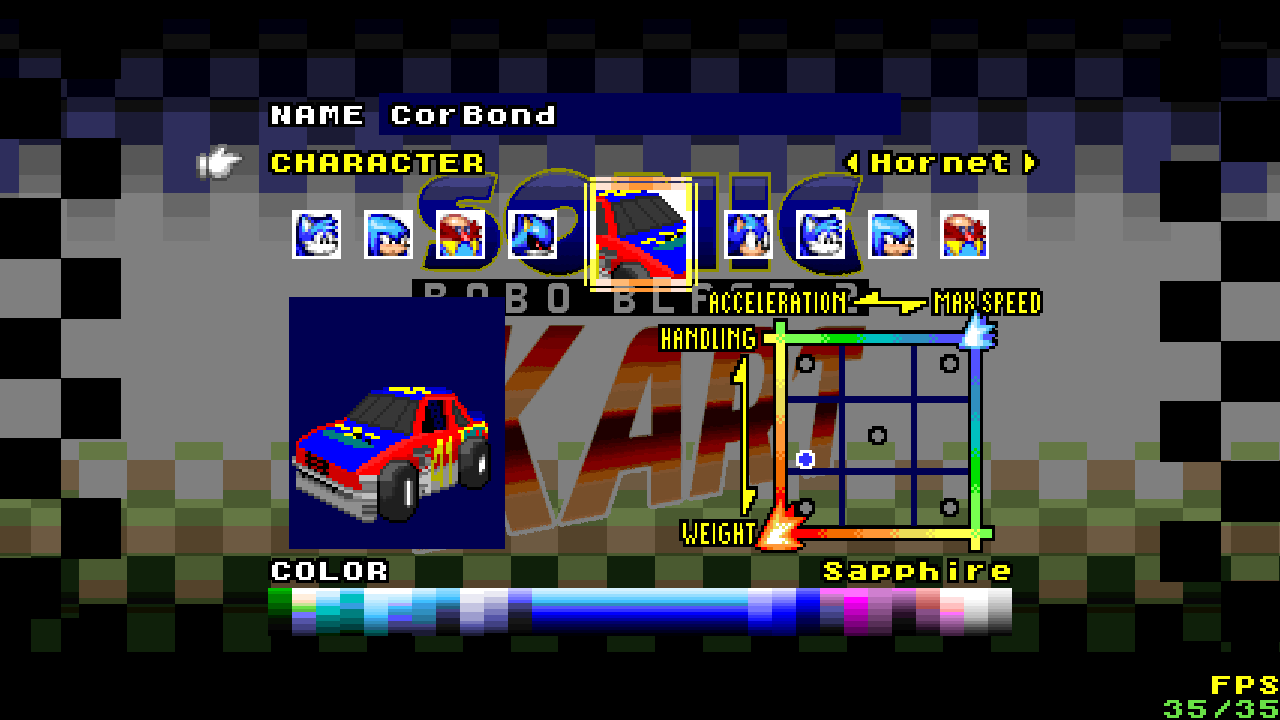 Comes in two variations: one using the normal engine sounds from SRB2Kart, and one using a script made by Namolos that allows the Hornet to use it's engine sounds straight from Daytona USA! (huge thanks to Strife for ripping the engine sounds!)
Also has turning sprites for every angle, because why not?
Changelog
Version 1.1:
Fixed the engine lua throwing errors out whenever spectators got involved.
Version 1:
Initial release.
Last edited: