Sash Lilac from the indie game
Freedom Planet
boosts her way into SRB2 Kart!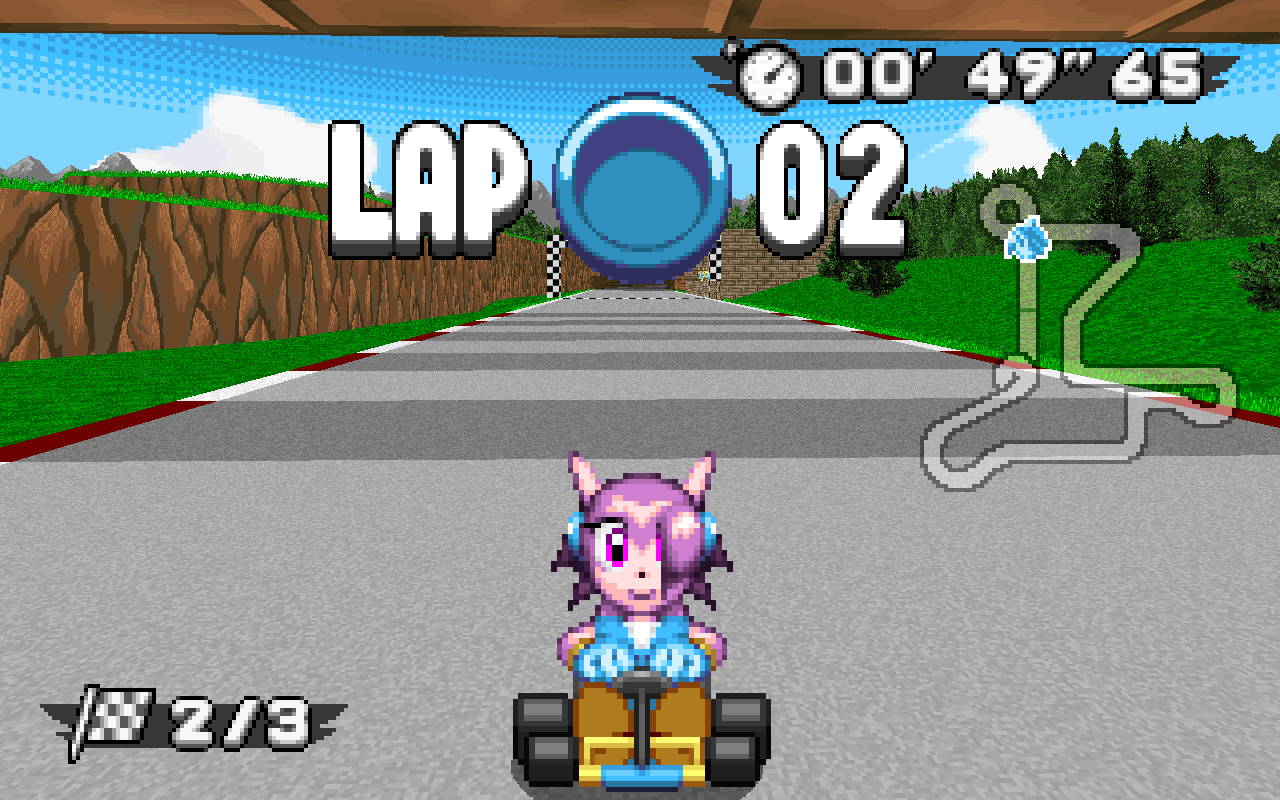 Stats
Speed:
7
Weight:
2
Changelog:
v1.2
-Lilac is converted from a .wad to a .pk3 file.
-Lilac's eyes have been adjusted in all the frames where her face is visible.
-Lilac now has proper turning sprites from the rear angle with her head tilting.
-Offsets for specific angles have been adjusted.
-Rank graphic has been updated to match the Wanted graphic.
-Mini Map graphic has been refined.
-The capitalization for Lilac's name has been corrected so it isn't in all-caps.


v1.0
-Initial Public Release.
Lilac sprites were all made by me with the original Freedom Planet sprites used as references. All her voice clips are from Freedom Planet.
Last edited: