Project Destructive And Malicious Nature. As you play, you shall understand the meaning of this title. All too well.
Anyways,
The Junk of D00D64 (Or just D00D64's junk before I thought of the BRILLIANT name just now)
Project DAMN is a level pack containing my previous OLDC entries...And Heat Street just for the sake of collection.
The pack is now called...
WAKU WAKU G SEGASONICNGAMMON THE 3CDXR ROBO BLAST 1 2 3 4 EPISODE 1 2 3 TRIPLE FLICKIES DRIFT & KNUCKLES & TAILS POCKET CAFE LABYRYNTH SHUFFLE BEAN RIDERS CRACKERS GAMEWORLD MAKER RIVALS 7NARABE NAPOLEON POKER QUIZ JAM FIGHTERS SPINBALL PATROL ADVANCE CHAOTIX RUSH WORLD ADVENTURE RACING FLY HOPPING HEARTS PUZZLE BATTLE UNLEASHED 2010 CHRONICLES DAIFUGOU JUMP PAGE ONE SHOOT AND THE EXTREME SECRET KNIGHT MEGA GEMS COLLECTION PLUS AT THE SATURN MARS ALL STAR COSMO TENNIS BOWLING GOLF SPEED CHAO PANIC COMIC COLOR SHIFT UP DARTS KART REVERSI JIGEN PUTTER SAGASHI FISHING BRAWL OLYMPICS HEROES SCHOOLHOUSE ERASER GENESIS SHADOW STORY GRAVITY INTERNATIONAL PARTY HEDGEHOG
Or just
WWSSGT3CDXRRB1234E123TFD&K&TPCLSBRCGMR7NPQJFSPACRWARFHHPBU2010CDJPOSatESKMGCPatSMASCTBGSCPCSUDKRJPSFBOHSEGSSGIPH
for short.
Now known as Project DAMN.
Yeah, much shorter name now, you can rest easy.
Single Player: Project Destructive And Malicious Nature
Sonic was called to go to Cloud Cradle and stop Dr Ivo "Eggman" Robotnik from destroying the base before it's completion. Sonic, hating Robuttnik and not being able to resist a party, goes to stop him. After fighting him and winning due to it just being a slightly better Eggmobile, Eggman then calles Brak Eggman to fire a lazer at Cloud Cradle, saying it was just a trick to lure Sonic in so he can destroy the base and Sonic all at once.
However, Cloud Cradle was protecting a portal that was actually inside-out Hammerspace, and my Brak firing a lazer at it, the portal created a gigantic gaping hole in every universe. Ever. Then tons of creatures and beings came out of the hole all at once, including a dark figure that shrouded Cloud Cradle in darkness. Things unimaginable kept spewing out of the portal, with no end in sight.
Eggman of course turned and fled like a coward. Sonic however, despite being flung off by the shockwave created and being thousands of feet in the air, survived landing on the ground because he didn't fall in a pit sector due to the event being set in a bunch of paragraphs on a page explaining the story and not in the game.
So with that, Sonic, Tails, his fanboy and possible crush, and Knux, the Guy Who Really Should Be Guarding The Master Emerald Because It's His Job But Forgot That Large Detail Despite Doing It All His Life go to random places trying to stop any evil threats, including the supposedly evil dark smog that surrounded Cloud Cradle then fled without any explanation until now.
Of course, this is all just an effort to (loosely) tie together any reason to go to any level I make for the OLDC or whatever. Super!
Level details & images in spoiler tags.
Cloud Cradle
: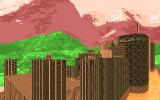 Cloud Cradle is a difficult stage, but in the OLDC version, most of the difficulty was for the wrong reasons. Or just cheap. It's still difficult here, but I softened the blows.
THINGS FIXED:
*More Star Posts!
*Lazer room is not an eyesore anymore. Hopefully.
*Jetty Bounce part is higher, making it MUCH easier to do.
*Pully is transparent, and Jettys come in a formation of one on top and one on bottom, so if you can't see the bottom one, there's always one on the top to remind you (and be something to bounce on)
*Boss lost it's spike balls, making Tails/Knux able to bounce off it (necessary for avoiding the grenade) easier.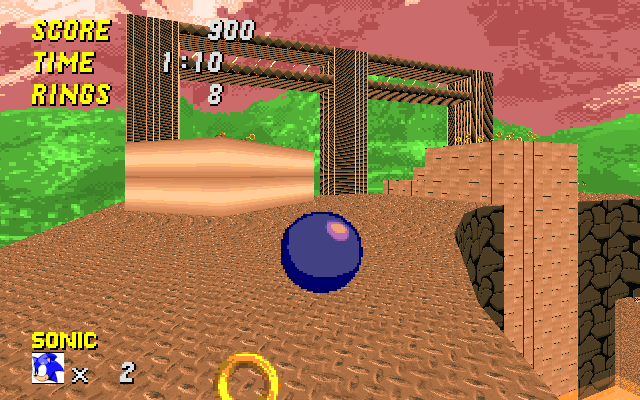 Oh, and if you see any diagonal red springs you THINK are facing the wrong way, blame THE EVIL RED SPRING TURNING NINJA COWBOY NAZI ZOMBIE DINOSAURS FROM ANOTHER DIMENSION IN ANOTHER UNIVERSE IN ANOTHER DIMENSION, your mortal enemies. I think. Actually, it it's TOO much of a nucanse, tell me and i'll change it.
Sunset Town
: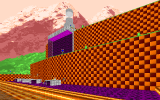 The first stage I ever made. I actually quite like this map, and I think I did well for a first map.
*Some enemies removed
*Boss changed
*More changes to come (possibly)
MULTIPLAYER CRAP: PROJECT DAMN - MULTIPLAYER EDITION
Dr. Ivo "Eggman" Robotnik, realizing that Metal Sonic isn't going to help him anytime soon, Metal Knuckles was scrapped and recycled into his jacuzzi, and Tails Doll is now a professional disco dancer, he has no doppelgangers to take out Team Sonic. How is an evil genius supposed to rule the world if his main pests don't have evil versions constantly pestering THEM instead? So naturally, he starts experimenting with cloning. After plucking the spines and hairs from the shards of his destroyed robots, he manages to make successful, EVIL versions of Sonic and co, but with the ability to fire rings and ring based weaponry to kill the speedy trio!
...Unfortunitely, they only seemed to want to kill eachother instead. Naturally, Eggman could not gain control of his hot-blooded minions, and just outright killed them via a "Panic" switch (After seeing so many things he tries to control snap back and try to kill him, he found making this this to be a wise decision). Many months later however, he soon began to notice his resources dwindle; there is only so much he can constantly recycle, and now there's that whole "portal to every universe ever" or something-or-other, he would need money to purchase more material for machinery, but how would he get such an income?
And then he comes with a brilliant solution; start a TV show featuring the trigger happy clones trying to kill eachother in deathmatches and other forms of competition and combat! He has access to many items to do this, still enough material to make some bases, and while that hedgehog remains unmoved by his actions, surely an ordinary human producer would tremble at his army of badniks! Perhaps he can even pull some strings for sponsorships! He has everything he needs to get started on his new money making project: Project Destructive And Malicious Nature!
Once again, a stupid story to give a reason for multicolored clones of Sonic & the others fighting eachother everywhere, with it forcibly being shoehorned into the single player plot. Yay!
Match: Hazard Comet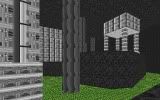 Soaring across space, the Hazard Comet is one of many comets filled with the myserious fluid, where outer space scientists have placed laboritories for chemical warfare inside.
...Somehow.
Anyways, the hazardous toxin is not your average goop; As you stay in it, not only will it hurt you, but it'll suck away any rings you try to recollect, forcing you to leave some weapons behind if you arn't quick enough to escape!
*Changed weapon locations
*Removed monitors
CTF: Sunshower Canyon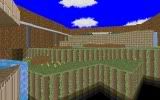 Located on an island with a perpetual drizzle due to a long backstory that would bore you to death, this canyon houses the two bases that just can't seem to get along. Take the high road or the low bridges, but be careful of each, for this map is open, and perfect for railing.
*Added Centerpiece
*Red spring in waterfall is easier to use
*Changed weapon locations
Race: Heat Street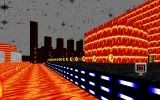 Second map I ever made, this place has lava that'll hurt you, even WITH an elemental shield.
*A post was removed due to being annoying
Race: Bleeding Green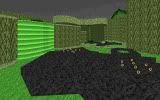 NOTE: The acid is translucent on this stage now.
A grave for a destroyed Hazard Comet, the toxin here is not as strong as it once was, but it still hurts! It also seems to have effected the forest around it...ew.
*Steel Arrows for navigation
*Longer post actiavtors
*Tweaked acid hall
AND SEXY GFX TOO:
-Sexy rings! (Thaks KOTE and SF94!)
-Sexy HUD!
-Sexy Cherry Flavored Supernatural Border! (Sexily animated too!)
-Sexy S3&K monitors!
THINGS TO DO:
*Fix Sunshower Canyon some more
*Fix Sunset Town some more also
*Remove Whirlwind shield sprites (they were supposed to be removed, but I forgot to do so :P)
*Make the "X" for the lives in the hud purdy too
*I dunno, you tell me!
I'd describe these more, but I'm lazy as hell! Yay!
Download:
GFX Downloads
Mediafire Mirror:
http://www.mediafire.com/?dmgi0mmennz
Sendspace Mirror:
http://fs06u.sendspace.com/processupload.html
SP Downloads
Sendspace Mirror:
http://www.sendspace.com/file/xx8sf0]
Other download mirrors coming eventually.
All songs are OGGs BTW, and a clean-up was done to further cut the filesize.
C+C plz.
Last edited: