Fangtastic
Administrator
Sonic Team Junior
Kart Krew™️
Judge
Tired of that snailer shooting you down like a boss? Want to hide away from crawlas safe from harm's way?
Minus is all that and more! Completely invincible underground and equipped with an extra strong jump, the digging badnik has a glaring advantage against the fiendish doctor's robot creations... but there are some, ahem, side effects to this reclusiveness to the SRB2 world. Find out for yourselves~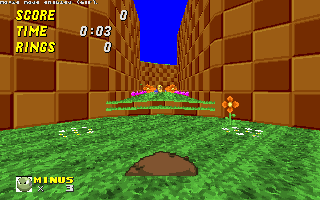 A few warnings: Don't try to stand on gargoyles as this character, currently doesn't work properly as of yet.
Last edited: