NES Mario jumped straight out of Super Mario Bros. to join the race.
Unfortunately, he didn't realize the karts were so big in sprite size, so he's really tiny and as such, really light. But he's also really fast to make up for it.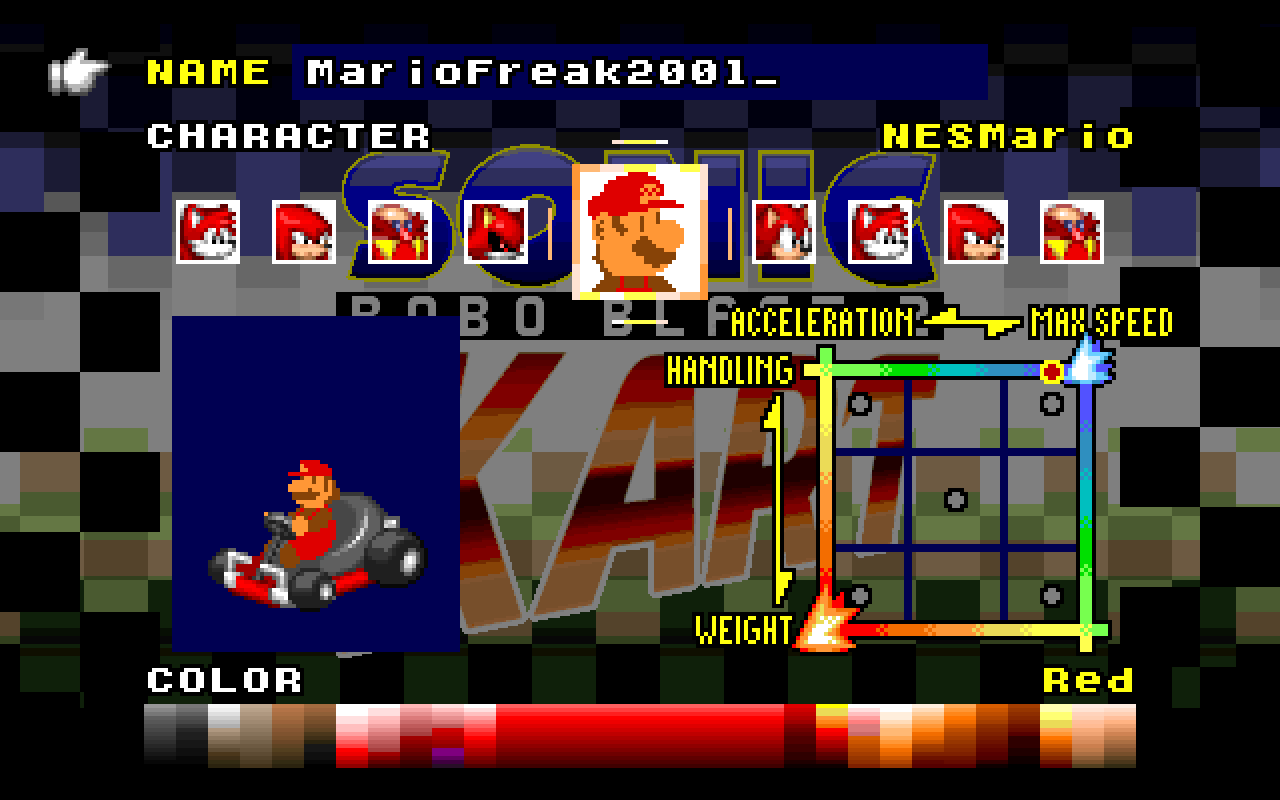 He has a speed of 8 and a weight of 1.