SPB Music Details »»
SPB Music
Version: 1
, by
TehRealSalt
(
Ya Gal Sal Here (σᴥσ)
)
Developer Last Online: Jul 2020
---
Category:
Version: SRB2 Kart
Rating:

(2 votes - 3.60 average)

Released: 01-29-2019
Last Update: Never
Installs:

3

Scripts Re-Useable Content
I was playing one day with my own music playing, and I got this song to pop up in my playlist timed EXACTLY with the SPB appearing. I had to script it to make it a reality.

Default song is "Hellter Skellter (Hell Stage) - Skeleton Boomerang". Of course, you can also make an extra wad to replace the song & MUSICDEF and load it after no problem, too!!
Download Now
Screenshots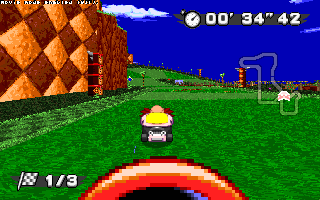 Show Your Support
The author of this addon has given explicit permission for its content to be re-used and/or reproduced.