Wolfie i a character that I created based off of my brother's wolf plush he got as a "get well soon" gift when he almost drowned. Wolfie has no nose because the nose on the plush came off years ago.
Wolfie has a speed of 7 and a weight of 3.
She has no voice clips at the moment, but I'll add them as soon as I find a fitting voice.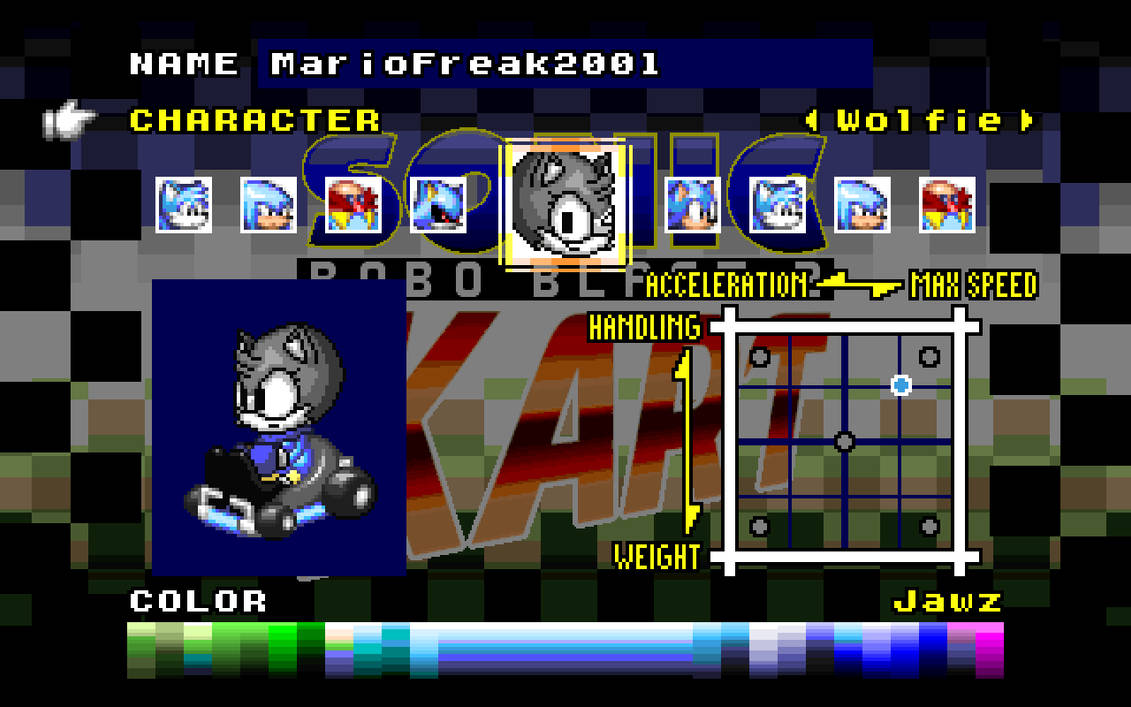 Also, this is officially my first character wad!
All sprites (except the kart) are by me.
Update log:
V2: Adjusted turning frames, tweaked hurt frames, tweaked her expression when drifting, and added color to the backgrounds of the Rank and Want sprites.
V1: Initial release.