After a few days of work, I'm here to present the first of hopefully many characters created for SRB2Kart: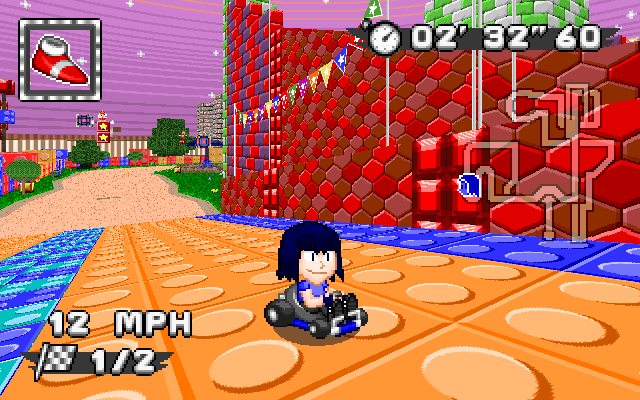 This here is (Super) Justin, a very old character of mine that I used to use for projects long ago before scrapping him. Now he's back with some fresh new sprites and ready to burn some rubber in the world of SRB2Kart.
Speed: 8
Weight: 3
==Version History==
1.0: First version
1.1: Redone B, D, and F frames, Turning frames now show the wheels turning, all foward-facing frames have a reduced mouth size, new signpost, minimap, and wanted images.