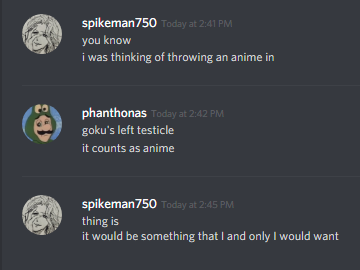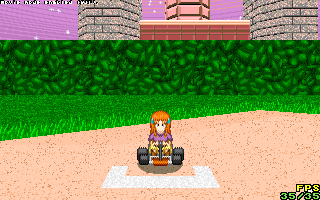 I wasn't kidding.
But why Bleach of all anime/manga?
Why Orihime "KUROSAKI-KUUUUN" Inoue of all Bleach characters???
Why that outfit, too? You just wanted to attempt to revive the long-dead Loituma meme, admit it.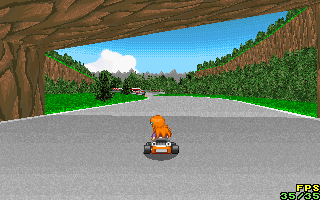 Ok in that order:
I'm not very deep into anime and manga, and picking a series that hasn't been relevant since 2013 should illustrate that.
I'll be honest, I just like her, ok...
I could have gone for the dress thingy she wore during the Hueco Mundo arc, but I wanted something more colorful that'd fit in better, so I opted to play favorites and go with the attire she wore in one of her earliest appearances. It just so happens to have a dead meme from 2006 related to it (though I will admit I ended up putting it in the goalpost portrait).
On to the technical stuff, now that I've explained myself: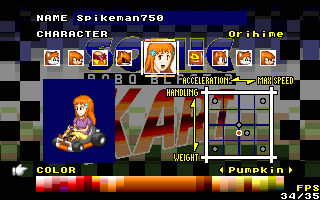 Her stats are similar to Knuckles, with one more point in weight. I like middleweights.
Since her most prominent physical feature is arguably her hair and hairpins, I decided to make her hair color-adjustable. Her default color is Pumpkin.
The voice clips come from Bleach: Dark Souls, and sorry, subs-only purists, but it's the english voice.
The initial release was marked as v1.1 due to me wanting to refine the lighting/shading of the sprites (and trying to make her fit in better with the other anime waifu characters)
UPDATE: Thanks to Tiniest Turtles, this mod is now available as a .pk3 mod.

1.2.0 UPDATE: I had to rename the sound files due to hers overwriting Espio's sound clips within bonuschars.kart and vice versa. I can't believe this got overlooked for as long as it did.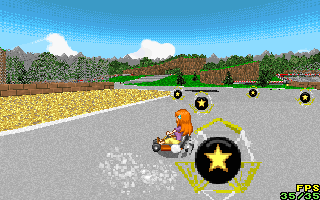 i'm so sorry i should have done something better for a first wad i promise the next one will be a character less reviled