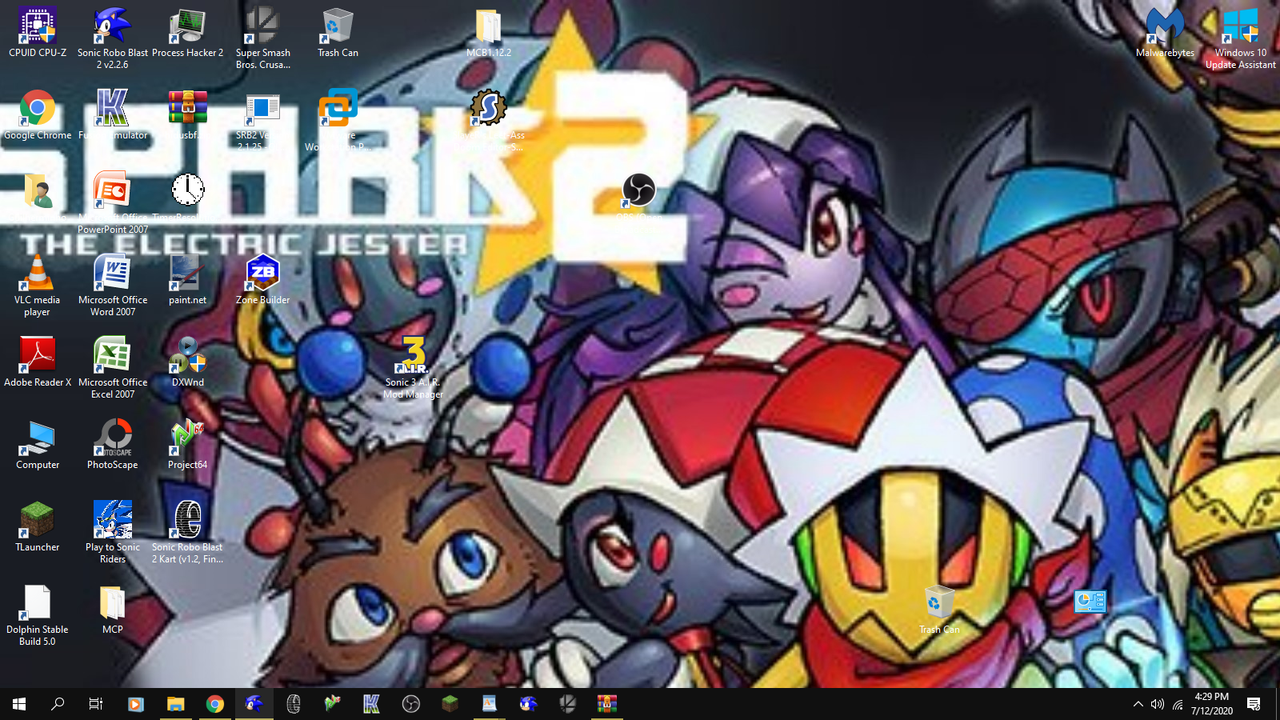 Here's my desktop. There's loads of stuff in it.
Oh and if you're wondering, it's a Spark the Electric Jester 2 wallpaper that I found just by looking around the internet.
The most notable things that I shoved into this desktop are Super Smash Bros. Crusade, SLADE3, Sonic 3 A.I.R. Mod Manager, Project64 and OBS.
...I mean, dude, this is by far the greatest desktop I've ever had iml (in my life).
__________________
Just a random guy going around the internet. What did you expect anyways? A randomly-generated signature?
Somebody once told me the world is gonna roll me, I ain't the sharpest tool in the sheeed
Junio Sonic goes full bananas on QCZ