Suguri, from Orange Juice's Suguri (and 100% Orange Juice), accelerates into SRB2 Kart!
Unfortunatly, after playing accelerator she rolled double 1s, so she took a bit longer to get here than Sora with her consistant 6s.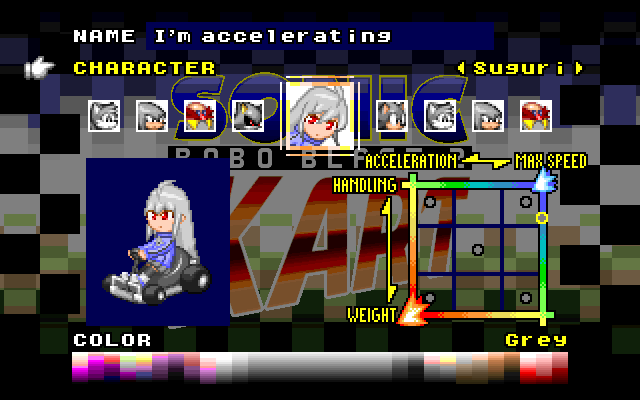 Stats are Speed: 9 and Weight: 3, Being the same as Sora's but with opposite weight.
She may not have a mission like Sora, but she's just as powerful and effectively immortal, so you might not want to mess with her on the track.