Sora begins her operation... by joining SRB2 Kart.
Apparently that operation is looking for something called "Mikky Mousse"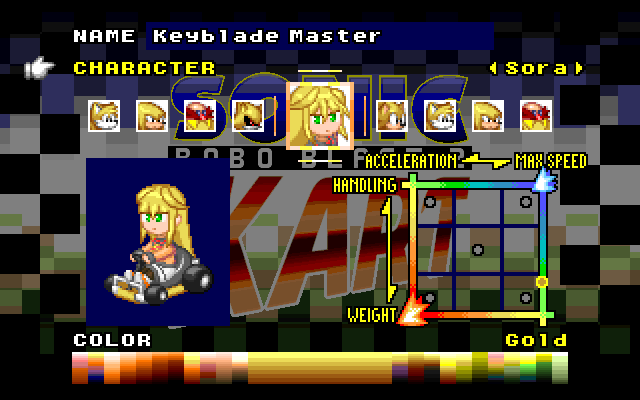 Her stats are Speed: 9 and Weight: 7, to match how her game plays. Playing her requires more precision than other characters, but her speed is more rewarding.
Thanks to Maximus Universal for helping me with Sora's sprites, I wouldn't have been able to make the sprites as good they are without his help.
May or may not be from Kingdom Hearts