SRB2Kart: Super Monkey Ball Character Addons
Since AiAi joined SRB2Kart as part of the game's bonus characters, the rest of the team prepare their monkey kart game to join him and the rest of the racers in the kart race! Just like AiAi, they drive in karts instead of racing in balls like how they did in their own monkey race.
Characters:
MeeMee:
AiAi's loved one. She has moderate speed and great handling. Making her a rounded up choice for starters and a sweet kart racer.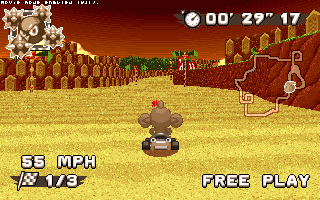 Speed: 5
Weight: 4
Baby:
The baby that came from the future. He may look like your normal baby monkey but don't underestimate him. He's the slowest but has the best handling of the team. He drives very carefully, though heavy weights can punish him badly.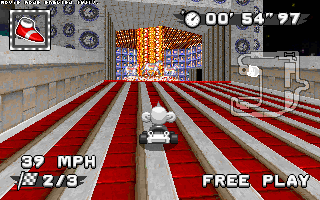 Speed: 2
Weight: 1
GonGon:
The strongest of the team. He's the 3rd slowest of the monkey team, but he has the worst handling of them all. However, with his slow speed combined with weight, you can get a good advantage with drifts.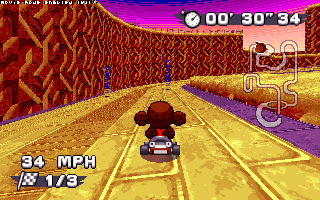 Speed: 3
Weight: 7
The 3 monkeys are all in one PK3 format, so no need to add them one by one.
Prepares Monkey Ball Announcer voice
Now, without further ado, get
READY
to start you engines and
GO
win the monkey competition!
Credits:
VelocitOni
: Kart template sprites