I give permission for this addon to be reused, modified, or ported by anyone

Yes
I understand my submission will be rejected if it does not follow forum rules, Submissions guidelines, and/or file name conventions

Yes
This is my 1st ever character!
(now into a pack, and also chaos emerald reskins.)
(Also, if you don't like this character, don't like it. Even if you are serious.)
I made this with effort, I chose double jump for better height, this took 2 days to finish.
(I respect your opinion of hating this, and these 2 characters altogether took more than 2 days to finish.)
I try to put effort in this, but I AM NOT AN SRB2 ARTIST OK????
For all those who rated this one star: Its hard to make a srb2 mod, and its also hard to make sprites ok?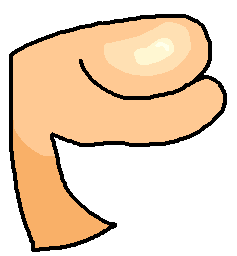 Dummy Hand:
Ball Curl: Press Spin to get a small jump and you can hit anything!
Dash Mode: Run for some time and you flash and get faster!
STOMP: Stomp your enemies mid-air!
(Psst... Dummy Hand was made in 2 days)

Dark Dummy Hand:
Air Drill: Use your jetpack and BE A DRILL!!!
Spindash: Press shift and you spin!!
Dash Mode: Its just like Dummy Hand, run for some time and you flash and get faster!

Dimwit Hand:
Jump Thok: Press jump 2 times to have a small boost of jump!!
Tallness: your taller than the other hands.
Chicken Nugget Throw: Press Spin to throw a chicken nugget!

Little Guy:
Bone Break: Break your bones by hitting space or whatever the jump button is (hold the jump button btw)
thats all little guy's abilities
Thanks "Flyster The Fox" for helping with the PK3!!! (and also creating the dimwit hand standing sprites :P)
enjoy! (if you want to enjoy it)
oh, and good luck in deep sea zone with dummy hand, you will need it.