You ever have those times where you just wish you could play as a poorly drawn haha funny joke character thats the weird looking robot version of some dudes oc? Well now you can with Pointy Chili!
Watch as she stylishly slides along the track with her rocket boots! Why rocket boots? Cause their cool
and i didnt know how to draw her IN the kart
!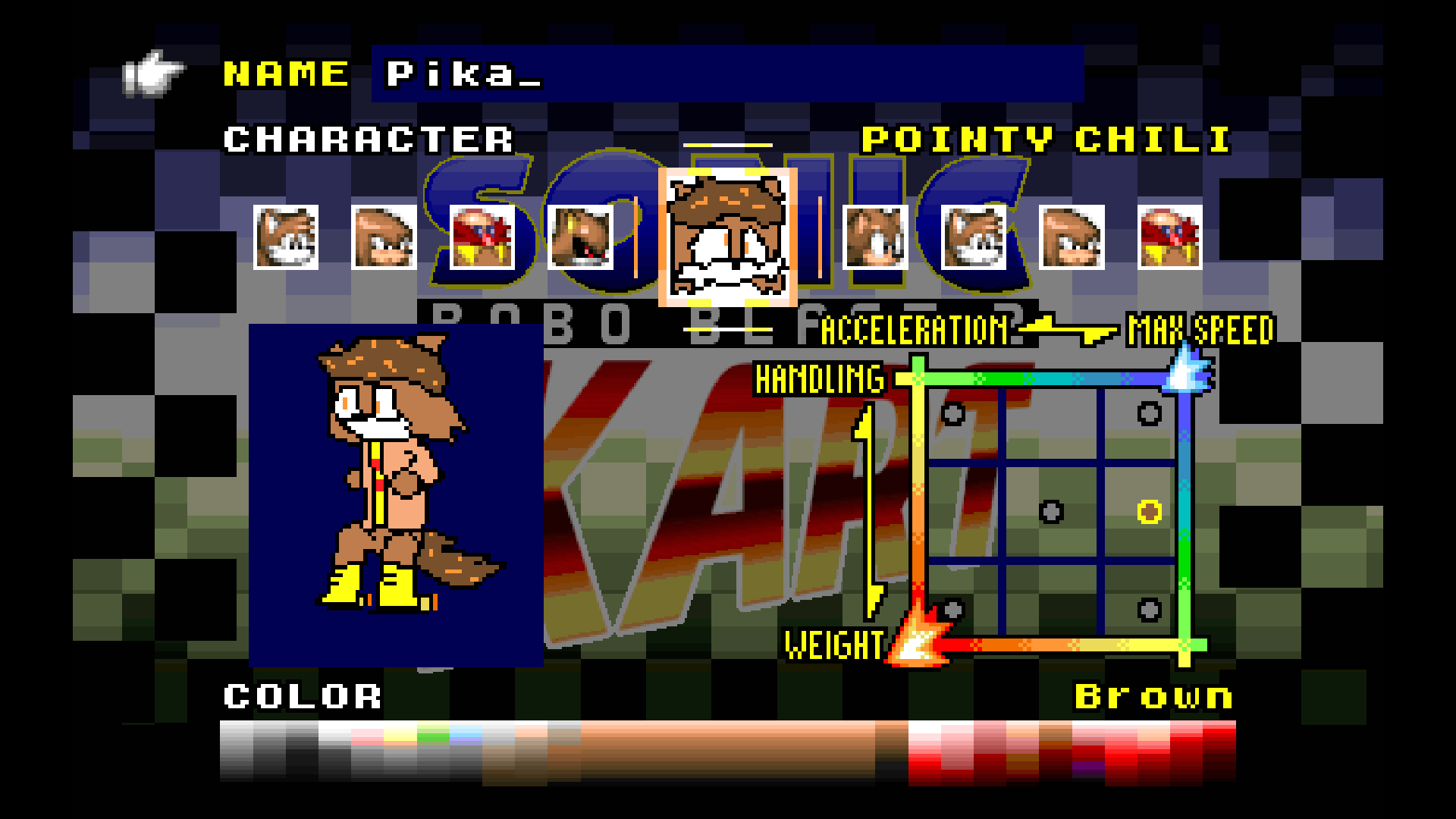 stats
speed, 8
weight, 5
color, brown