I don't know if this is the right place for this. But anyway, welcome to this thread. Here I'll post my sprites and maybe gain some criticism from 'em. There will be cancelled sprites and finished sprites. Keep in mind that I won't be too active here due to stuff happening in real life, like school. Now onto the sprites!
First off, we have the remains of my cancelled F.L.U.D.D. sprite due to the fact that there is already a F.L.U.D.D. mod on the MB.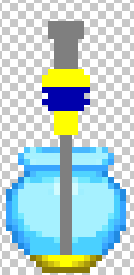 It's my first sprite made from scratch.
And now we have a finished sprite!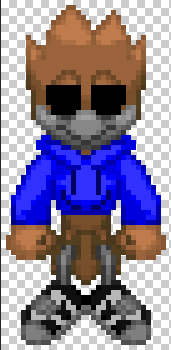 I'll let you guess what (or who) this is.
Last edited: