Probably Responsible
Moderator
Kart Krew™️
Judge
NOTE
: The following post is presented in
Billy Mays
mode. Be warned.
Placed in a spoiler tag to make the topic easier to scroll through.
[spoiler:275b691af6]
Hey, have you ever played race at least once in your entire life? If not, go do that right now, or at least try to.

Did you ever get slaughtered by a bunch of hedgehogs thocking around with reckless abandon, leaving you, and possibly others, in the dust to to possibly picking someone else? Dont you wish you could send those guys to hell? Well, with this map, YOU CAN!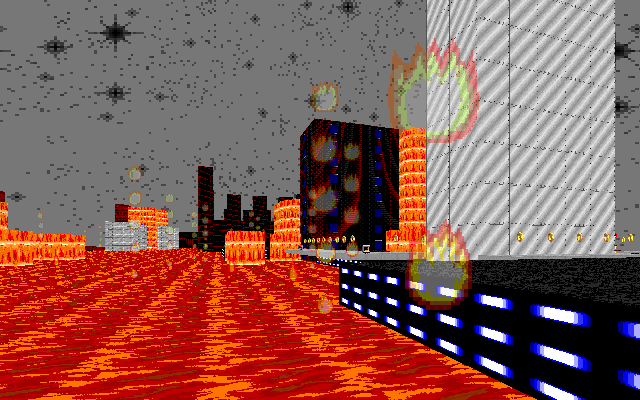 INTRODUCING HEAT STREET! THE FAST AND EASY WAY TO THOK AND COOK DELICIOUS HEDGEHOGS, OTHER THOKERS, AND SMALL CHILDREN!
USING ULTRABURN* TECHNOLOGY, WE PRESENT UNBELIEVABLY HOT MAGMA! MAGMA SO HOT, EVEN ELEMENTAL SHEILDS IT'LL STOP!
BUT SOME MAGMA AND OBJECTS LIKE THIS SPEEDPAD ARE DELIGHTFULLY SHORT SO FLYERS CAN QUICKLY FLY AND DIVE OVER IT AND DOUBLE JUMPERS CAN HOP IT! GLIDERS CAN GO AROUND THE RIGHT SIDE OF IT WHILE THOCKERS WILL BE FORCED TO TAKE THE MAIN LEFT ROAD! THINGS LIKE THESE MAKE IT EASIER FOR SOME PREVIOUSLY WEAKER CHARACTERS TO WIN! EVEN TAILS CAN PULL OF A VICTORY HERE!
BEHOLD, A STAGE THAT FINALLY GIVES OTHER CHARACTERS THE SPOTLIGHT THEY DESERVE! ORDER NOW, AND WELL INCLUDE ABSOLUTELY NOTHING AT NO COST TO YOU! DON'T LET TAILS STAY IN THE DUST ANY LONGER, GIVE HIM A CHANCE WITH HEAT STREET! CLICK ON ONE OF THE LINKS BELW THIS PARAGRAPH AND DOWNLOAD YORU COPY TODAY!
[/spoiler:275b691af6]
*"Ulraburn" is just a fancy way of saying "Magma that uses Generic damage instead of Fire"
So yeah, a stage that actually makes Tails, Knuckles and chars with D-Jump capable of winning a race for once, as well as making the Whirlwind shield useful in race.
Download Link (Ver 1.0):
Mediafire Link
SRB2FFH Link
(Ver 1.1, with no death pits, springs to help recover, and more rings)
Mediafire
(Ver 1.2: Lava fort adjustments, more monitors and rings)
Mediafire
SRB2FFH
Last edited by a moderator: