Fangtastic
Administrator
Sonic Team Junior
Kart Krew™️
Judge
Ever wanted to wreak havoc on innocent crawlas? Is being a supergiant your thing?
Brak Eggman is all that and more! 4 times larger than the average Sonic, the giant titan robot has the ability to destroy anything in his path with any landing he makes whatsoever! His extreme size also allows him to jump mountains with ease... but there are some, ahem, side affects to this super-size. Find out for yourselves~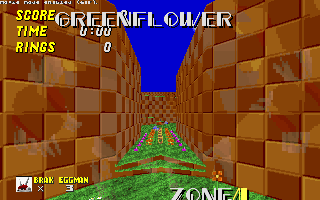 A few warnings: Currently not the best of ideas switching to another skin after selecting Brak Eggman mid-level, this isn't currently supported yet. Also probably not a good idea to use objectplace at all with him either.
Version 2 (30th March 2014) is now available!!
Changelog:
*Skin switching and objectplace have both been fixed in one with new improved (and less convoluted) scale handling code! =D
*New attacks for Brak (based on 2.0 Brak attacks) using custom buttons:
--Custom Button #1: Turns on/off Cannonball attack mode, sadly firing distance is not adjustable currently
--Custom Button #2: Turns on/off Goop Gun attack mode, for rapid firing goop at players (doesn't work on enemies)
--Custom Button #3: Fires spikey missiles! You cannot grab onto your own missiles though.
* New sprites specifically for doing the new attacks, unfortunately yet to be cleaned up as Senku is currently absent for some reason. =S
Version 2.1 (31st March 2014) Patch patch patch patch!
Changelog:
*Fixed a minor issue with how it was possible for certain vital custom vars to be nil (probably adding brak's file midlevel or something)
*Brak's missile and goop were twice as large as they should be, this is sorted now. (Yes I'm fussy about these things)
Version 2.2 (18th January 2017) Patch for 2.1.17
Changelog:
*Fixed #mobjinfo error for 2.1.17
Last edited: