Wanted to play through the fickle hearts tracks with bemani characters?
Wanted a proper Krazy Racers Character to drive through the one KKR track in the game?
Well I have two characters for you!
Nyami Weight:4 Speed:4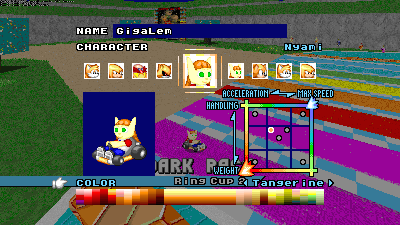 and her Best Friend Mimi Weight:4 Speed:6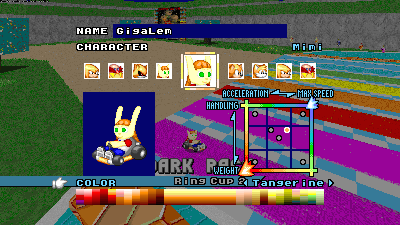 These two are based on their Pop'n Music 2 Designs, See here!
If you're wondering about the sign posts, those were fixed last night so don't fret. Anyways, Enjoy!
Credits
Plom510 for Refinements and Assembling
MamonFighter761 for the Pop'n Music Portable 2 Voice Rips