Sonic Lost World Bounce Attack! Details »»
Sonic Lost World Bounce Attack!
Version: 1.0
, by
MotdSpork
(
Mafia? Zombies? Gold spork?
)
Developer Last Online: Sep 2020
---
Category:
Version: SRB2
Rating:

(1 votes - 3.20 average)

Released: 03-06-2016
Last Update: Never
Favourites:

0

Scripts Re-Useable Content
This is exactly what it says on the title. A bounce attack that originally started as the one from Sonic Adventure 2, but after feeling that was way to easy, and short to code (not to mention overpowered and annoying in multiplayer) evolved into the one from Sonic Lost World.

It essentially allows Sonic to preform 3 bounces using the spin button. The third being the highest bounce, and sending Sonic into his spring state. But beware, after the third bounce, you're vulnerable to enemies.
Download Now
Screenshots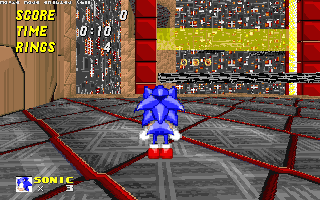 Show Your Support
The author of this addon has given explicit permission for its content to be re-used and/or reproduced.