I give permission for this addon to be reused, modified, or ported by anyone

Yes
I understand my submission will be rejected if it does not follow forum rules, Submissions guidelines, and/or file name conventions

Yes
Better watch your back, cause Karate Joe from rhythm heaven is pulling up! Think it's about time he joins the roster. With a speed of 6 and a weight of 7, you better know how to handle a character with finesse (and/or rhythm) to pull out a victory!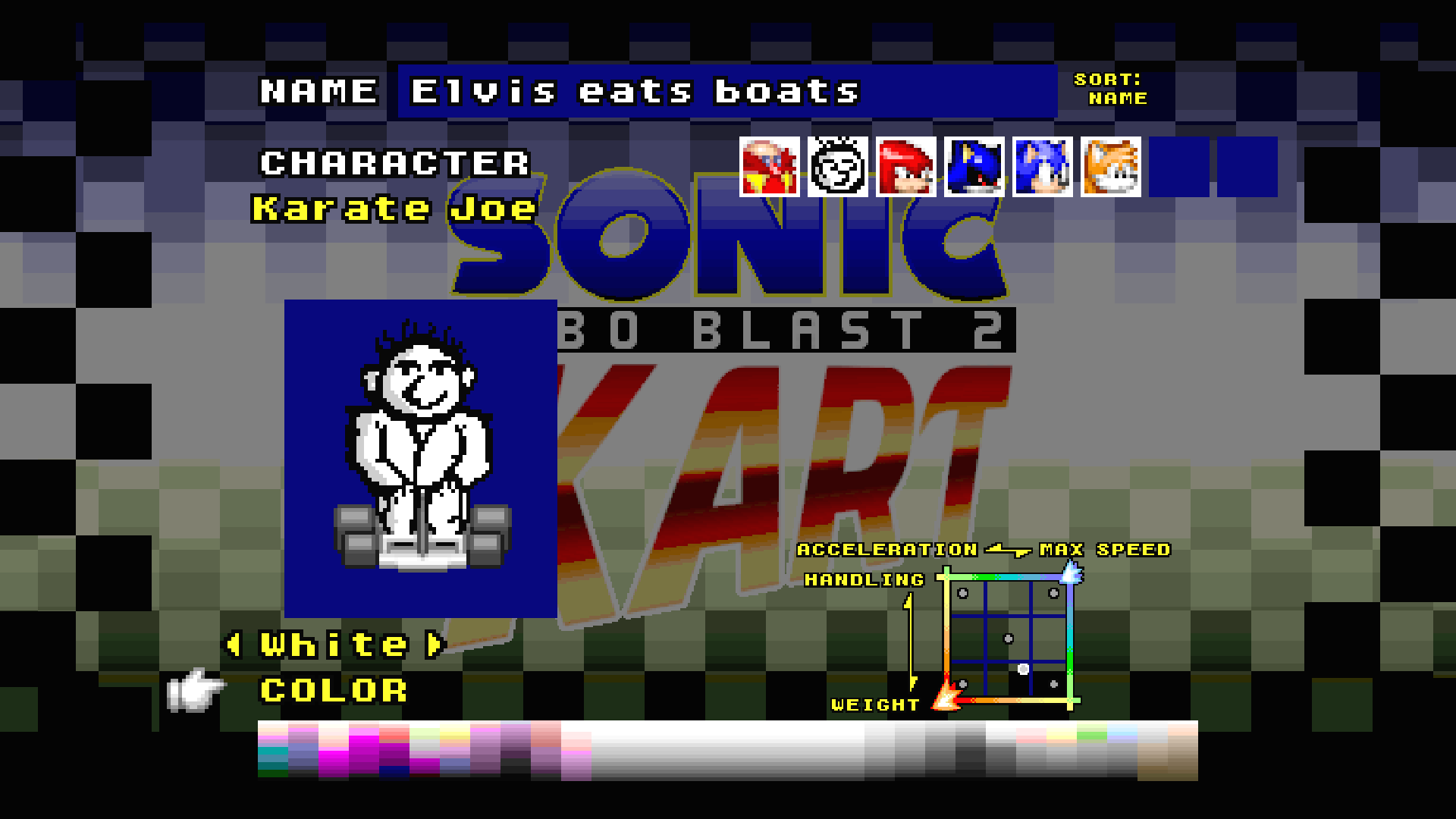 This is also my first character, and im also used a sound effect from eneyx's mod, (
https://mb.srb2.org/addons/eneyxs-friendpack.2459/
) so any suggestions are welcome!