Doodlebob's on the loose again, this time he decides to draw himself a go-kart and go out racing, while also giving Sonic and friends a very bad day.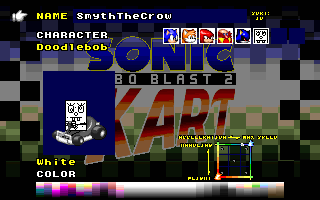 With the (7,1) stats, he is fast, albeit light, so he should be able to handle fine.
I was intending on holding off on releasing him because of wanting to release him in a character pack, but for now, Doodlebob's out there, so enjoy!