Wario & Waluigi in SRB2
the dream is maybe soon or idk how long it will take but the dream will come true
​
Alright so Wario & Waluigi is currently a mod that I am working on together with Lua help from Clone Fighter in the hopes of delivering a mod with Wario & Waluigi in a similar style to how Mario was handled in SRB2.
All of this is subject to change and Waluigi as of writing barely got any ideas for his moves.
Wario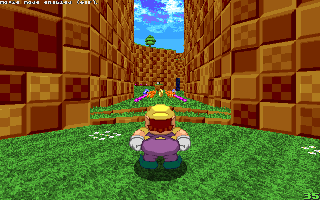 Planned moves subject of change of course
​
What's interesting about Wario is that he is taking moves directly from other games mainly Wario Land and World as a source of inspiration
Shoulder Bash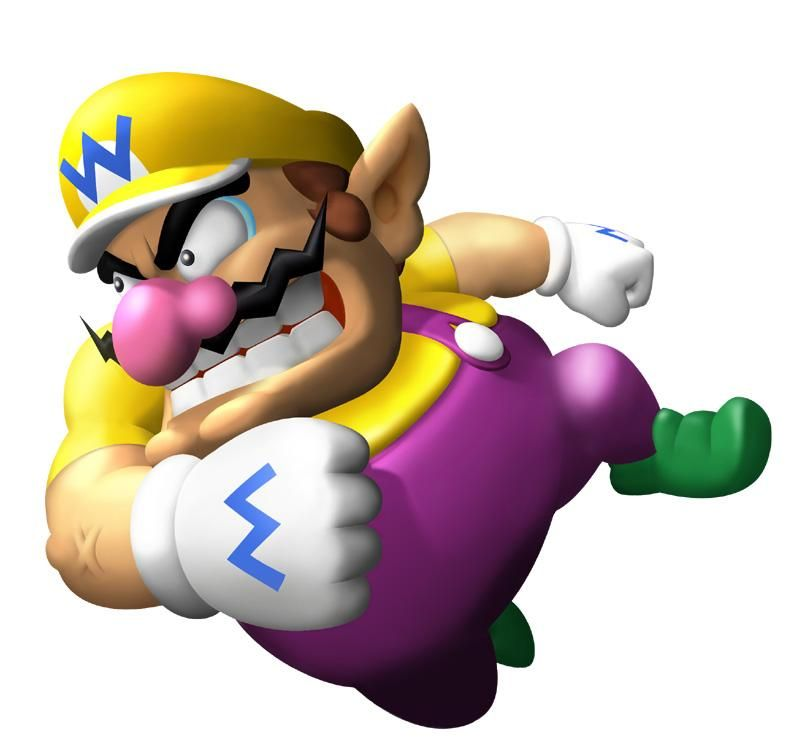 Maybe Wario's most iconic move that he is known for is present here by pressing the spin button.
The move is probably handled with similar style to how it is feels in Wario Land 4.
With the shoulder bash you can take out any enemy with ease apart for lance a bot which takes 2 hits.
It should be mentioned that if you jump during a shoulder bash you will jump in a ball form (no it wont take out enemies like Sonic) and once you land on the ground the bash will be continued.​
Head Dash

Having the Head Dash from Wario Land 4 is a no brainer all things considered it will let you dash through any enemy
exception to the lance a bot again
It's a fun move in Wario Land 4 even though it's pretty self explanatory of a move.
However in SRB2 it will have 2 Mach's that will be different from each other as I will explain.
Mach 1 is going to let you run through all of the enemies with breeze and will also let you break monitors and burstable walls.
Mach 2 is a stronger and faster version of mach 1 included with the dash animation from Wario Land Shake It/Shake Dimension this mach will let you bust through anything in one hit exeptions being of course Eggman and objects you can destroy such as springs. But any enemy will be able to go down in one hit.
Wario Punch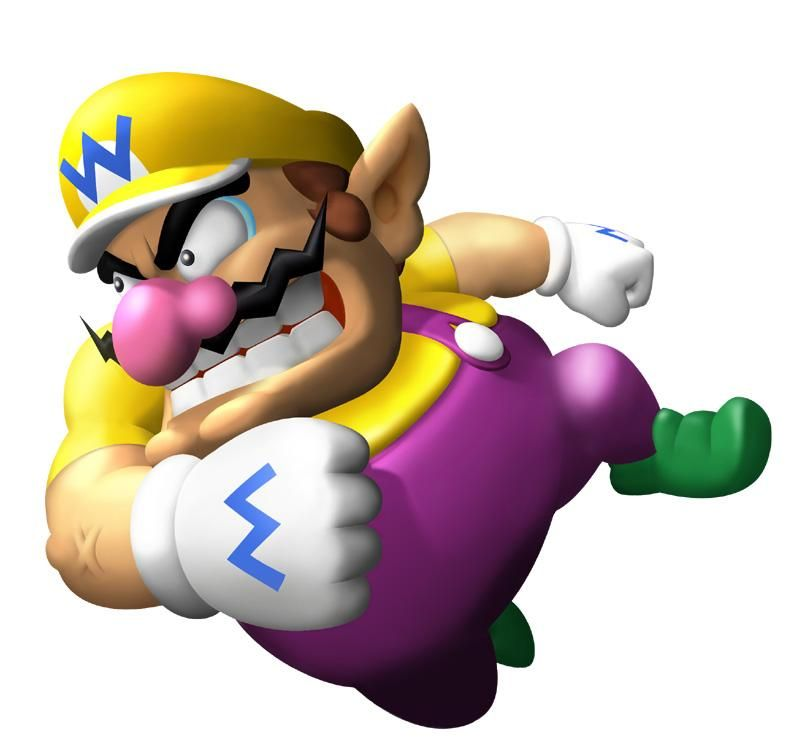 couldn't find any image from Wario World
Activated by pressing Custom 1 or whatever button you want to map it to this move is a 3-5 hit jab or something (I haven't played Wario World in a while).
It's a fairy self explanatory move that can be quite powerful.​
Crouching

Crouching is a move activated by holding down custom 1 and lets you crawl around at the rolling height it even lets you jump and be in the same height.
If you crouch or crawl up on a step enough slope you will automatically roll up into a ball and roll until you hit a wall.
Throwing & Carrying things and action you can do when holding shit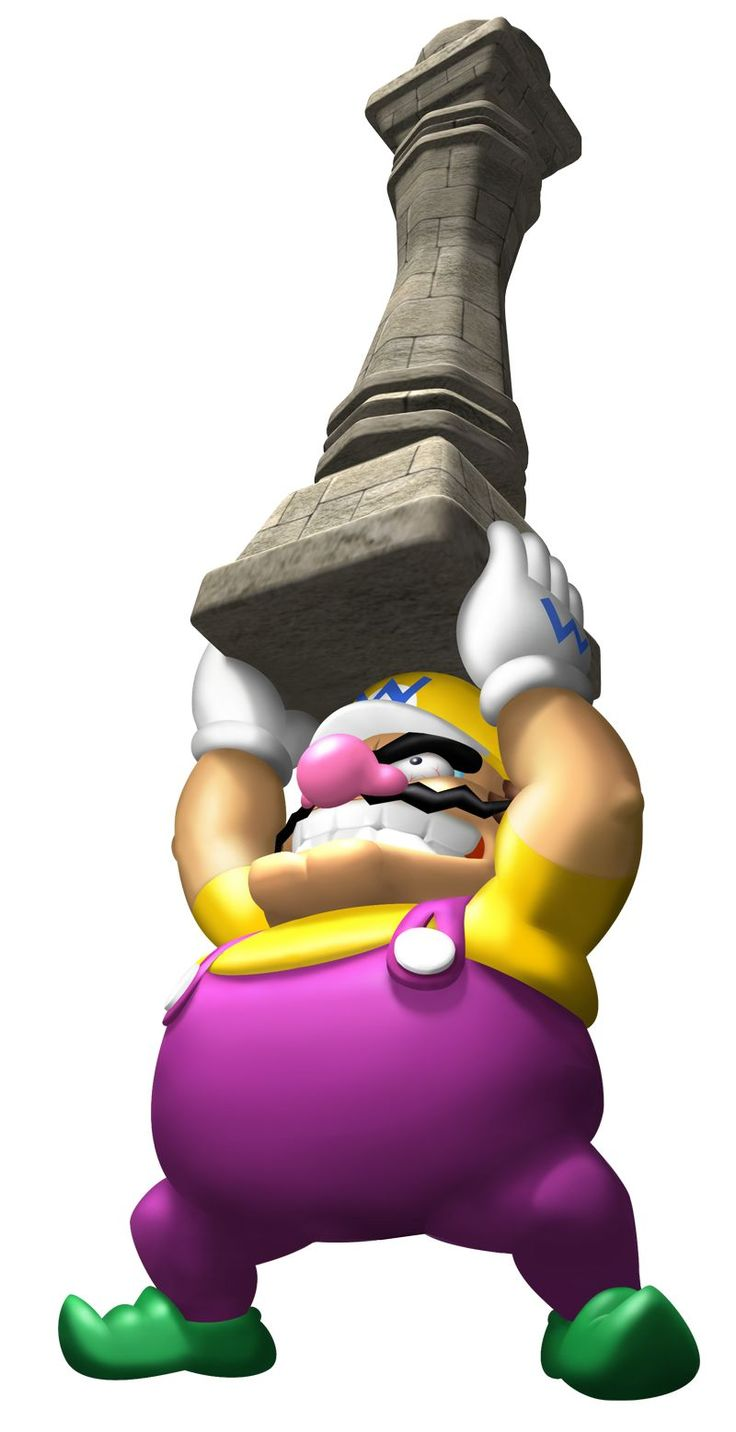 ​
When Wario jumps on a enemy he stuns the enemy which lets you pick it up by just walking into it while it's stunned.
Wario Throw


​
In Wario Land 4 there are 2 types of throwing the first one is the normal throw and should probably be understood by everyone in which he throws the enemy forward (the enemy is affected by gravity and falls back on the ground and is killed)​
Then there is the
Charged Throw
which makes the enemy not get affected by gravity and instead the enemy flies at whatever direction you aim it towards in a straight line until it hits a wall and gets destroyed.
Wild Swing Ding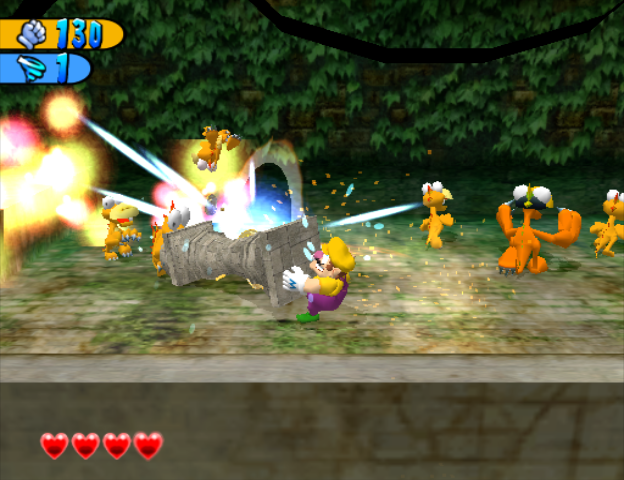 Yes this is the official name of the move apparently.
Anyway this is a throw move activated by pressing and holding C1 when you're holding an enemy. The move is similar to the Bowser throwing in SM64 however here you move forwards in the direction you're facing destroying every enemy in your path when they are hit with the thing you're spinning around.
Once C1 is released the enemy will of course the thrown like Bowser in SM64.
Other Wario quirks​
Environmental transformations
Lets say that you somehow get hit or set on fire by a torch or hit a firefly in RVZ well you get put into the Hot Wario transformation where Wario's Ass is set on fire and where wario is invisible to any enemy (no he don't kill them) for a few seconds before flaming up into a slow pile of burning Wario before cooling down and somehow shaking of the ashes and be fine. (This is only an example of Wario's many transformations to come)


Amazing swimming skills
Wario here has a swimming ability based of Wario Land 4 which is comparable to the frog suit in Super Mario Bros 3.



Hats?
Yeah just like how Mario gets different power ups from the Mario series by destroying monitors Wario gets the hats from Wario Land and Virtual Boy Wario Land​
Waluigi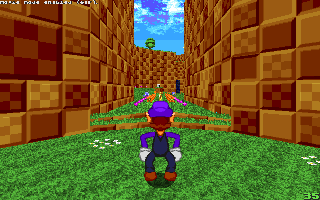 ​
No do not worry that I will write out an entire holy text about Waluigi's moves because I barely got any plans for him.
Unlike Wario Waluigi does not come with his own game to base his moves on instead we got some Tennis, Golf and Party games to base his moves on.
I only have 1 idea for his moves so far and that's
Tennis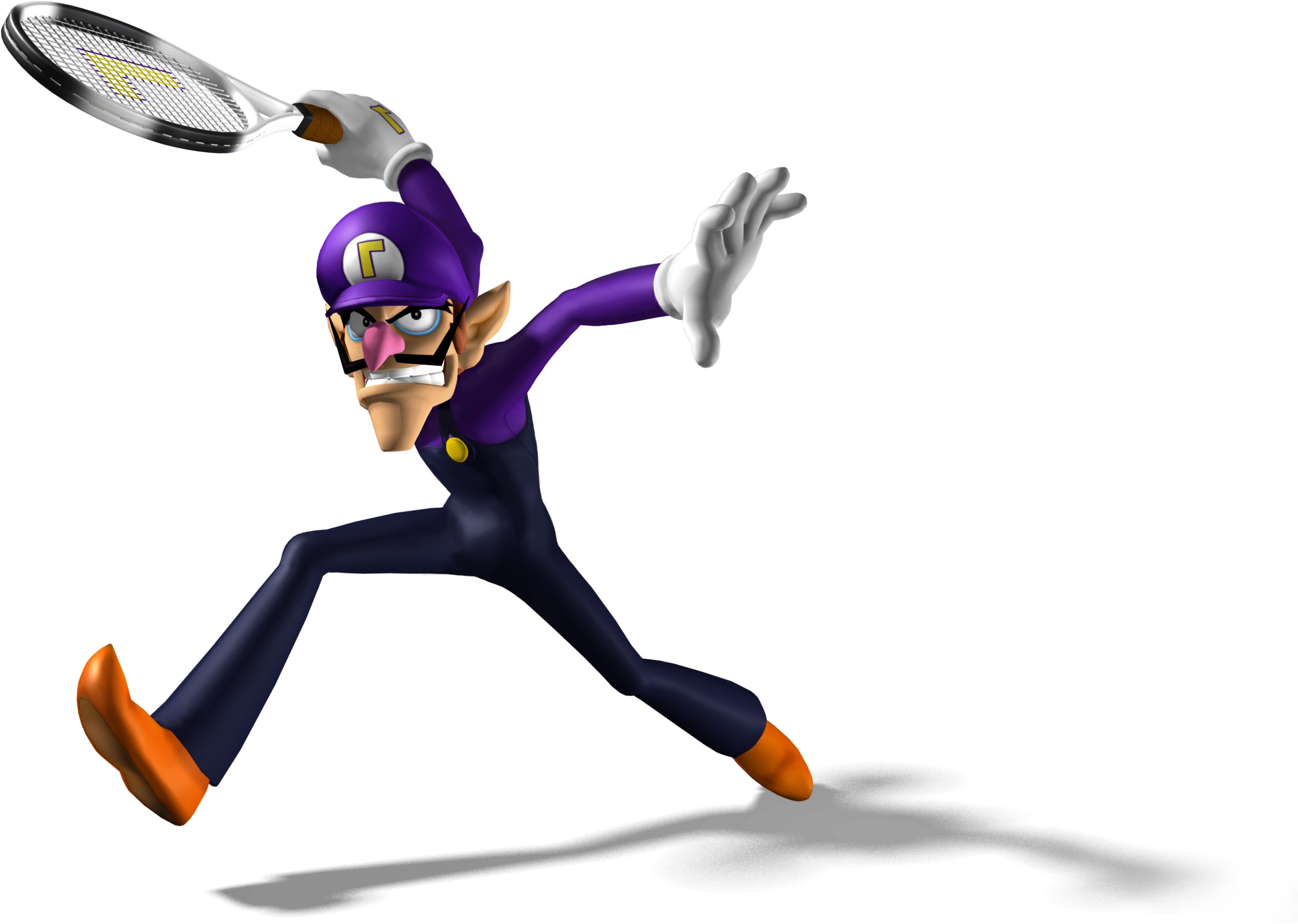 Yeah I got no real good name for this move
​
Alright now you might be thinking "how he gon hit shit with his tennis racket lmao?!" well to answer that he will have the powers of god to launch 3 beams of various heights out of the ground to launch the enemy or enemies up into the air letting Waluigi smash them like tennis balls (this will aim in on enemies too) and all of this is doable with the press of the spin button.
Yeah that's all I got planned for Waluigi the Tumblr Sexyman​
Bonus & Extra content
Wait that's not all!
There will be more things you can expect from the base release of this mod​
Wario Land 4/Shake it Styled Special stages in 3D
Yeah the name should be self explanatory but the idea is that instead of the vanilla special staged you run and explore through various levels for treasures and golds (these are non important also no there is no time limit here until you know) you will also find one key hidden in these levels that unlocks the Frog Switch. Now if reach and jump onto the Frog Switch you will activate a timer and a portal at the entrance or a escape sequence if you prefer is opened which lets you escape the special stage and grants you a chaos emerald.

Currently not much else is planned if I remember (as of this writing I am sleepy)
Now uh Thank you for reading this extensive thread about 2 silly characters​