Average Vanilla Ice Cream
Note : I haven't been really working on him lately... Something big is gonna happen though, hopefully. And I hope it'll be worth the wait for you guys. :)
On with the actual post now!
New overview post: I've actually been respriting again to make his sprites even better, BlueBlur made the new design.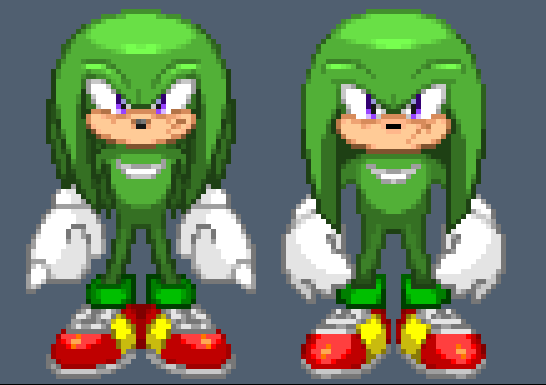 New (BlueBlur) Left
Old (Vanilla, me) Right
Yup that's the design! I think it looks great, so now that I've shown off the new design, I might as well show off some sprites in the new style: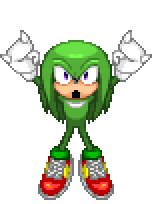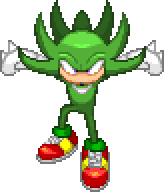 Old overview post: I haven't showed much progress about Modern Knux lately, that's because I've been redoing every single sprite of him, I'm taking the spriting slowly cause I don't want a half cooked sprite inside the files of my mod. Speaking of sprites, here's what I have done!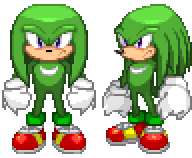 A2 is by Soap Surfin, cleaned up by Blue Blur. Given to me as a basis. The A1 is obviously mine now. It's not done
yet. But I figured I'd still show it off.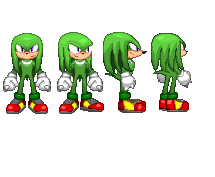 here are the "legacy" sprites, nothing much they're just... Outdated and bad now. You're free to use them for whatever you want
Last edited: