Item Refresh Details »»
Item Refresh
Version: 1.0
, by
Lach
(
nanananananananananananan a
)
Developer Last Online: Feb 2020
---
Category:
Version: SRB2
Rating:
Released: 06-29-2019
Last Update: Never
Installs:

1

Scripts
I received a request a while back for a script that could respawn certain items back into a Co-op stage after being collected or destroyed. After going through my folders I realized I never made this script public, so I figured I might as well!

Use the console variable refreshtime to set how long, in seconds, a ring, monitor, or enemy will take to respawn after it is destroyed. For instance, if I wanted these items to spawn back in after a minute, I would execute "refreshtime 60".
Download Now
Screenshots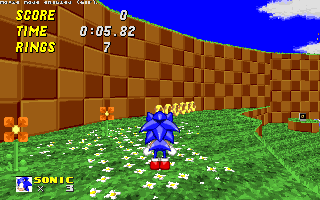 Show Your Support
This addon may not be copied, reproduced or published elsewhere without the author's permission.