Long waited for another character to play as, here's Dirk The Husky!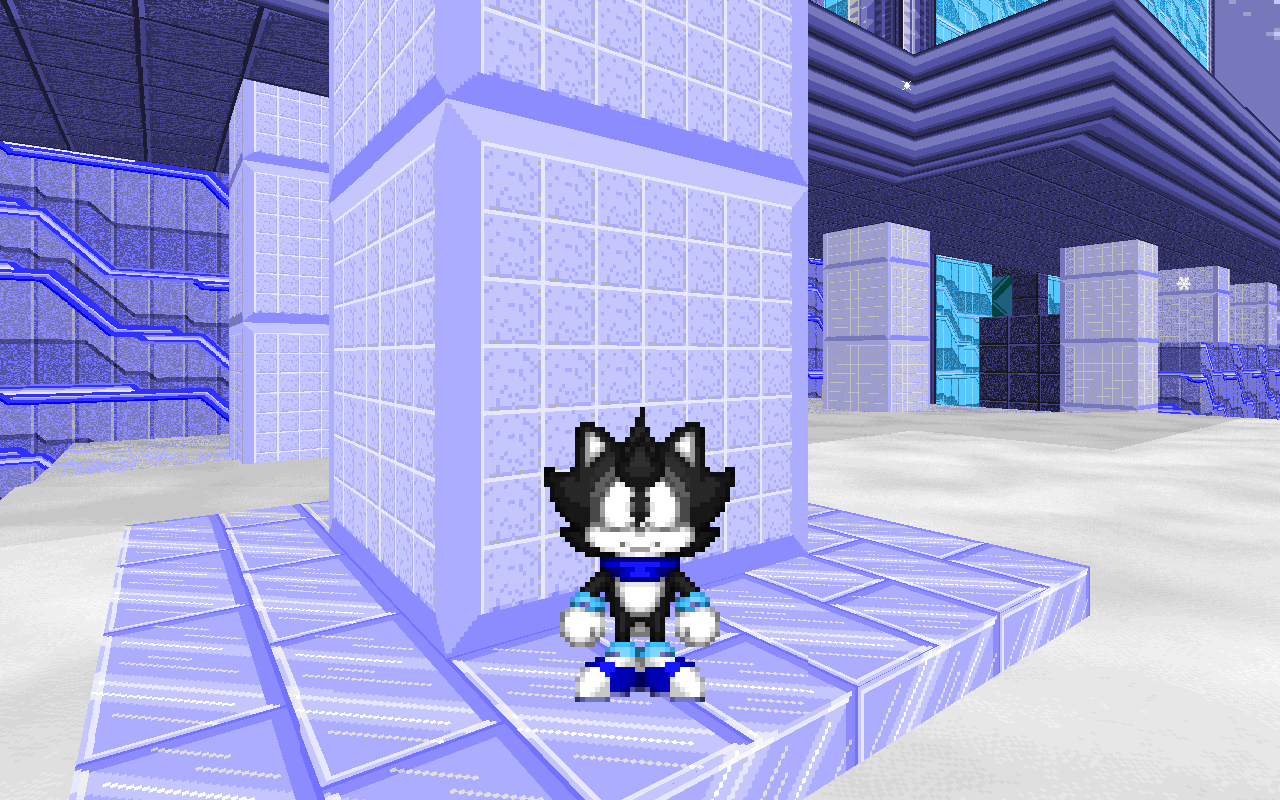 He's got the same speed as Knuckles, but has many aerial tricks up his sleeves. But they are limited so you have to plan your moves to get across some obstacles.
Abilities:
Ice Platforms: (
Jump
in mid-air)
Dirk can spawn 3 platforms when he is off the ground. Use it to get across large gaps. This causes less friction when you're on them.
Ice surf: (
Spin
while running over runspeed)
Dirk will ride across an ice trail that can also be used to get across large open areas. Press and holding
Jump
while ice surf is used will ascend you to the sky. To cancel, simply release
Spin
or release it while holding
Jump
to perform a jump after ending Ice surf. Pressing
Spin
while going under the runspeed while cause Dirk to go into his spin state.
Ice run: When touching water, Dirk will run across the water while spawning ice trails.
Ice ring (Match exclusive):
Instead of a red ring. Dirk will shoot an ice ring that freezes players when it makes contact. While frozen, players can mash buttons to reduce the time of the freeze effect. Also, frozen players can shoot others to avoid being hit after being thawed out and they are also invincible during the freeze effect.
Extras:
Dirk is also available for Top Down.
A new command "specialcolor" is a command that changes Dirk's skincolor to more of a black with a blue tint color.
Changelog:
Credits:
Spriters:
MotorRoach = Sprite help and Ice surf platform sprite
Zhire/STCPhoton = Ice surf platform sprite help
Coders:
HellHawkX = drown lua
Lach = Ability coder and mostly everything coding related
Lat' = Red ring mobjthinker
RedEnchilada = Spindash lua
Prisima = Ice ring lua
Sapheros = Bugfixing the drown lua
Special thanks:
Inazuma/Speedwagon = Ice surf idea
Potatosack = Signpost idea