Because
three
of
them
still wouldn't be enough.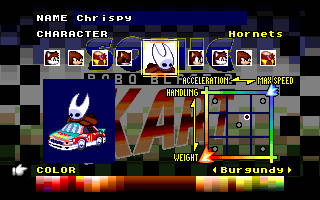 Just in time for Valentine's Day comes a two-for-one to tide you over until Hollow Knight's Hornet DLC:
The daughter of Hollownest driving the Daytona Hornet!
They feature full 8-directional turn frames, comes in a nice and small pk3 file, and are record attack compatible.
Commissioned by Prime 2.0, who decided not to let their memes be dreams.