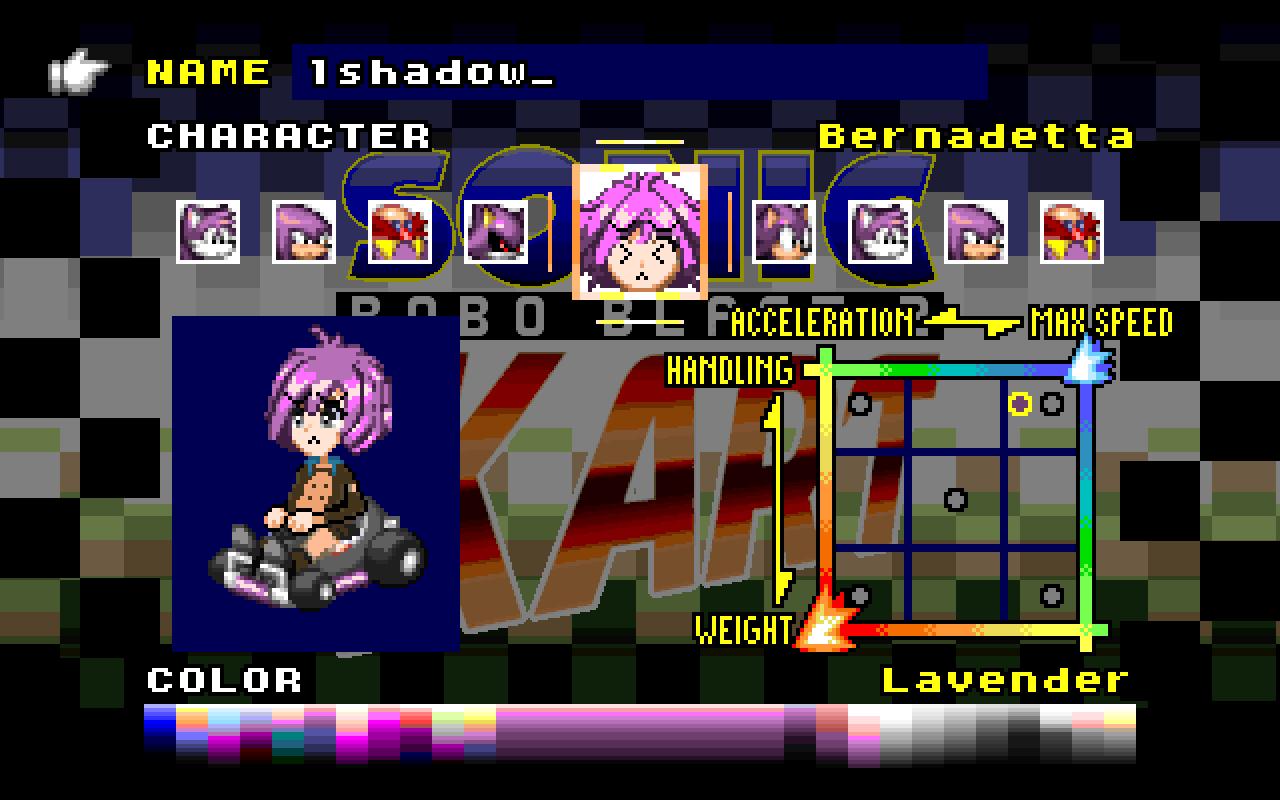 "My room at the monastery is my home away from home, but this is cozy too"

From Fire Emblem Three Houses, the shy and anxious student of Garreg Mach, form the Black Eagle Houses, Bernadetta Von Varley join the race!
Her stats are a 7 in Speed and a 2 in Weigh. some of her voice clips come from her original game, but a small handful (namely her hurt quotes) are actually borrowed from another FE character Deirdre, who shares the same voice actress as Bernie
I would like to thanks Strife for is permission to let me use one of her character (Inori Aizawa) as a base model for my Bernadetta, Thank you so much!
you can go see is character pack that it made here:
https://mb.srb2.org/showthread.php?t=44876