Not quite the "dark revival" we were expecting.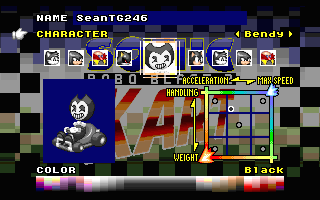 Taking a break from cartoons and tormenting Joey Drew Studios arrives Bendy!
Due to being made entirely of ink, he's very light, barely being heavy enough to bully lighter characters. Better not mess with any of the heavyweights!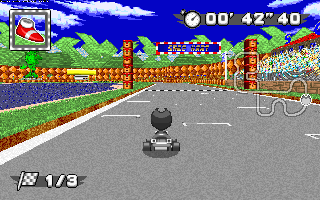 Another thing that comes with him being made of ink is that he has no voice, rendering him mute, except when he gets hit and when he uses invincibility or growth.
Credits
The sounds used for Bendy were taken from
Bendy and the Ink Machine
by
TheMeatly Games.
Very special thanks to
Kibito
for helping out with Bendy's angles and goal sprite. They're the one who made Bendy's goal sprite, used with permission.
i never planned on finishing this as a mod but i showed off a sprite of bendy in the discord and it was well received so here we are