After a long break from blasting crows and other schmoes - and with a new adventure on the horizon - Earthworm Jim takes to the racing scene to show the world (and a particularly cranky monkey) that he's not some No Hoper!
...Except that apparently Pocket Rockets aren't what one would call "fair" or "legal", so a go-kart will do!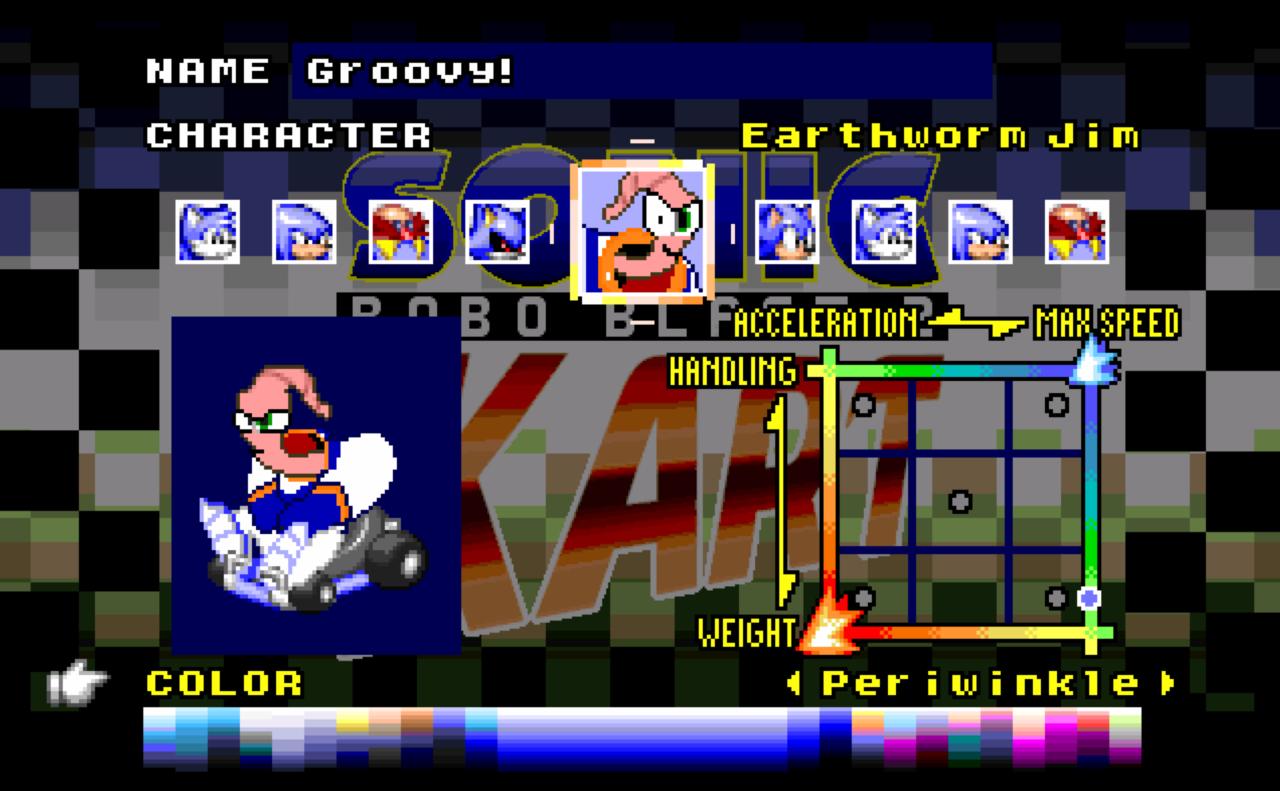 Jim has a speed of 9 and a weight of 8.
Along with the main file featuring Doug TenNapel from the original games, a bonus file is available for those wanting to get "Guh-roovy", featuring Dan Castellaneta from Earthworm Jim 3D, Clayfighter 63 1/3, and the Earthworm Jim TV show!
Known Issues
I'm not particularly sure when or if I'll be able to get back to fix these issues, but any critique is welcome nonetheless!
Credits
Changelog: